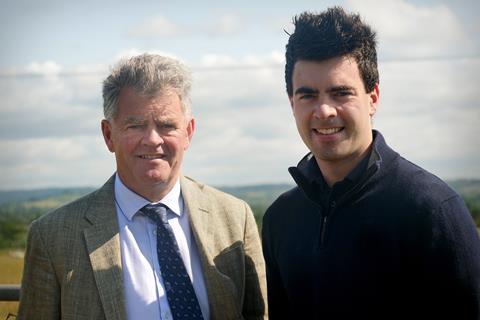 Foodservice wholesaler Hunt's has opened a new farm shop as it continues to refocus its business.
The new farm shop is based in Pylle near Sheptpon Mallet and is part of the Jon Thorner's butchery business acquired by Hunt's a year ago.
It will stock the entire Jon Thorner's branded butchery and kitchen product range, including pies, quiches, sausage rolls and scotch eggs.
It will also sell dairy, chutneys, biscuits and fruit & veg from local producers.
A plastic-free area will feature a free milk refill station along with a bank of food dispensers for products such as rice, pasta and nuts.
The expansion comes as the family-owned business continues to be impacted by the coronavirus pandenic. Overall sales are down 9% for the year to date, primarily driven by tough foodserivce trading conditions.
The Caterforce member told The Grocer this figure could have been a lot lower, after 80% of its commercial customers closed their doors during lockdown, had it not been for its retail division.
Hunt's focused on sales from its Sherbourne retail store and, like many hospitality-focused foodservice wholesalers, set up a direct-to-consumer business.
At its peak, the store, which only opened in November 2019, saw sales jump by 53%. Sales at its health food retail business Queenswood rocketed by 90% in April compared with the same month the previous year, with sales remaining high throughout the pandemic.
"This year has proved the most challenging year the company has possibly ever faced, in over 80 years of trading," said MD Thomas Hunt. "When we went into lockdown the amount of change that had to occur in the business in a very short time period was challenging. However, this needed to happen to ensure we were there to support our very loyal customer base.
"Our employees have been absolutely amazing and worked tirelessly to adapt to changing conditions to ensure our service levels to customers were as high as possible and we are delighted that we have had to make no redundancies within our workforce. Despite the company's sales being less than last year, I am very proud of the way our team has responded to the challenges faced and the business is good place.
"Christmas is going to be very hard to predict, after a really strong August and September trading we are hopeful our sales leading up to Christmas will be in line with last year, but who knows what will happen! I am confident the entire team at Hunt's will be able to adapt to whatever adversity faces us and most importantly I am confident we will be able to support our customer base."