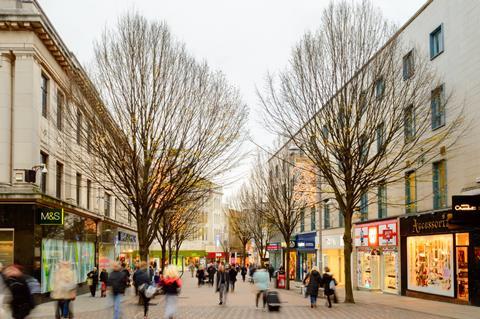 The government has ruled out a rent support package for retail and hospitality businesses, according to a source briefed on the subject.
Protection against eviction, currently set to expire on 1 October, is expected to be extended for three months but a grant scheme to make up businesses' rent shortfall is said to be off the table.
Industry bodies including the BRC, UKHospitality and the British Property Federation have urged the government to complement the protections for tenants with a rent grant scheme since April.
It has now been made clear those proposals are not being considered, the source said. "In conversations with civil servants, they've explicitly said they're looking at non-fiscal measures."
In their most recent call for rent support, in August, the BRC, UKHospitality and BPF urged the government to launch a 'property bounceback grant' to pay up to 50% of businesses' unpaid rent and service charges from March to September. At that time, retail had only paid just over half the rent due for the latest quarter, which started at the end of June, according to Remit Consulting.
However, with many retailers having switched during the pandemic to paying the bill monthly in arrears rather than quarterly in advance, the situation was expected to improve as the quarter progressed.
The extension of protections for tenants will see landlords banned from evicting businesses over unpaid rent until at least the end of the year.
The source said the sheer length of the eviction moratorium, which was introduced in March, was increasingly accepted as a solution to the rent debt accrued by businesses during pandemic.
"The extension gives retailers and other sectors more time to trade their way out of the hole. They will have a bit more money in the bank and landlords should be more willing to talk because they will have been denied full rent for a long time.
"If we get to Christmas or January, with a moratorium which has been in place nine months by then, it will be more like a solution than it is now.
"It doesn't solve the problem in the same way a furloughed space grant scheme or bounceback grant scheme would, but there we are. The government doesn't want to spend any more money."