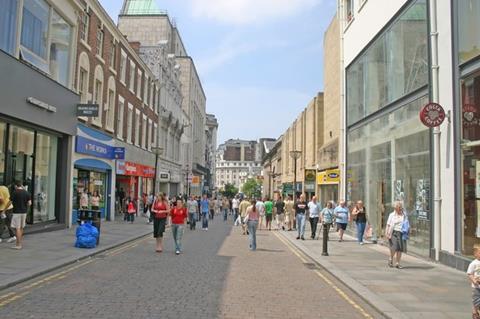 The government must spell out its 2021 business rates strategy now to avoid job losses and store closures, according to property experts.
With companies planning for next year during the coming weeks, clarity is needed over whether the business rates holiday for retail and hospitality will continue beyond April 2021, according to Colliers International. Otherwise, any extension may be too late, as decisions on closing stores and cutting jobs will already have been taken, said Colliers head of business rates John Webber.
"Whether the government decides to extend the current business rates holiday for another six or even 12 months from April 2021, or whether it gives 50% rates relief, will be important factors to put into the decision-making about keeping open or closing stores or cutting jobs," said Webber.
"We ask the government not to leave this decision to next year or even the autumn – or for many businesses the decision to stay open or close will have been made and the horse will well and truly have bolted."
The government introduced a 12-month rate-free period for all retail, leisure, nursery and hospitality businesses as lockdown began in March.
The level of hardship experienced by retail and hospitality during the crisis makes it "inconceivable" for them to retake the burden of business rates during the next 12 months, Colliers said.
Retailers to have recently announced swingeing job cuts include Selfridges, M&S, John Lewis and Boots. More than 24,000 retail jobs were lost in the first half of 2020, according to recent figures from the Centre for Retail Research.
Last month the government launched a call for evidence on reforming business rates, with suggestions including an online sales tax. The government also pushed the next revaluation date back until 2023. It means it will be based on rents payable in 2021, factoring in the impact of the pandemic, but also leaves businesses with rates determined in 2017 for another three years.
Webber said: "We await the conclusions of the business rates review in the autumn with bated breath.
"In the meantime, the chancellor must give retailers and the hospitality sector some glimmers of hope – and reassure them they won't be facing exorbitant and unaffordable business rates bills as the economy tries to recover in the new year."