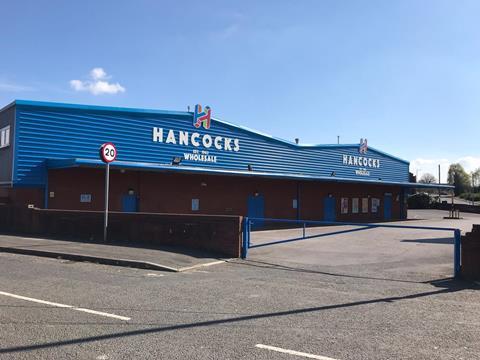 Hancocks has acquired a new warehouse and distribution centre to support its online growth.
The specialist confectionery wholesaler has completed the purchase of a 140,000 sq ft depot in Worksop, Nottinghamshire.
About 100 new roles will be created at the new Manton Wood site.
The investment follows the growth of Hancocks' online business, which has seen sales jump by 200% this year, and supplies more than 20,000 customers in the UK and Europe.
The wholesaler has put the surge in e-commerce sales down to its improved website. The tempoary closure of all 19 depots during the first national lockdown resulted in all business transactions being carried out online.
The wholesaler's Dunstable cash & carry has closed as a result of the acquisition, with staff being encouraged to relocate to Worksop.
It is the wholesaler's sixth site to permanently close this year following Coventry, Croydon, Reading, Stoke and Dundee.
"Given the success of Hancocks.co.uk and our plans, we are investing in capability," said Hancocks MD Steve Foster. "In recent years we have upgraded our stores, invested in our web team and systems, and now distribution capability. This new site will allow us to significantly grow our services and product range to further support our customers."