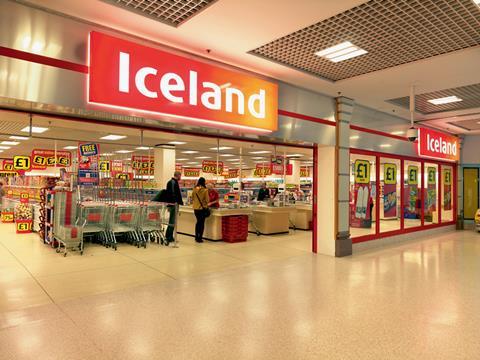 Iceland's Irish operation has unleashed a massive expansion drive in the Republic that will grow the business from just eight stores to 50-70 within five years.

The rollout will focus on the Iceland format, in stark contrast to the UK's expansion programme, which is now centred on The Food Warehouse, as The Grocer reported earlier this month.

Ron Metcalfe, managing director of Iceland's Irish business, said the chain could open up to 70 stores over five years and had 42 new stores in the pipeline.

"There is no reason why we should not have a store in every town and city in Ireland," he said.

He said five Iceland stores would definitely open this year, and Iceland could open as many as 10 depending on planning regulations.

Iceland previously operated its own stores in the country, but withdrew as chairman and chief executive Malcolm Walker sought to simplify the business when he returned in 2005.

It acquired seven Iceland stores previously run by its franchisee AIM Group in November 2013. Iceland closed its Clonmel store last August and opened in Midleton and Waterford in the first week of December.
Metcalfe confirmed the strategy in Ireland was "absolutely totally different" to the UK because of the opportunity that presented itself in the Republic.
Metcalfe said there were also opportunities for The Food Warehouse and hoped there would be an opportunity for the new format in Dublin, Limerick or Galway.
The challenge for Iceland was to get sites because of what happened with the collapse of the Celtic Tiger and Irish "bad bank" Nama (National Asset Management Agency) absorbing swathes of real estate.
"It's nothing we can't deal with but it takes a little bit longer than in the UK. There are a few more hurdles to jump through."
Chris Bogel, who was appointed property manager last August, is in charge of finding suitable sites.
Metcalfe said Iceland traded differently in Ireland than in the UK. The Irish business ordered from Iceland International, supported by 24 local suppliers.
"We are still driving the value proposition whereas the UK has gone on to quality but we will mature on to quality," Metcalfe said.