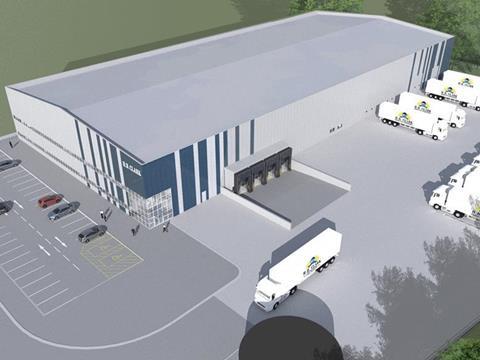 Kitwave-owned on-trade wholesaler HB Clark will be moving to its new Wakefield Hub premises in the autumn after three years of planning.
The move will see HB Clark relocate from its current 40,000 sq ft depot in Westgate Brewery, Wakefield to a 65,000 sq ft purpose-built site just under a mile away.
The Grocer understands the new premises has cost owners Newmarket Lane £6.4m and will be leased to the Kitwave Group, which has its headquarters in North Shields.
A new warehouse management system will be installed in the new site, to which all 130 head office staff will move.
An additional 100 employees will continue to be stationed across satellite hubs.
The new depot comes after sales dried up completely during the first and latest national lockdown, resulting in all staff being furloughed and operations shuttered.
The business returned to 70% of trading during the summer months following the 4 July reopening of the hospitality industry.
Kitwave Group FD David Brind told The Grocer that following the uncertainty of 2020 the group was now focused on opportunities for growth that would include expanding its product range.
"Given the challenges of the last 12 months this is the right thing," he said. "We know there will be a market which will continue to grow and we will be well placed to be part of that. We looked after our customer base over the last year and will be there for them as restrictions now begin to ease. There is no reason that we won't now see a quick uptake. The warmer weather means we expect to see volumes returning."
Kitwave aquired HB Clark in 2016 and subsequently set plans in motion to relocate its headquarters in 2018 in order to expand its new on-trade division.