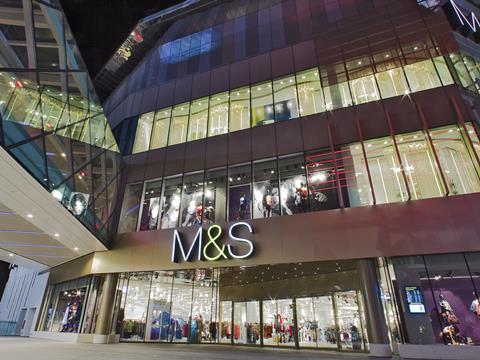 Marks & Spencer has announced 17 further store closures including Bedford, Rotherham and Hull as the retailer forges ahead with its five-year reorganisation plan.

Thirty stores have already closed and another eight named as part of M&S's plan to shut more than 100 by 2022.

The latest announcement affects 1,045 staff, who will now be involved in a consultation process.
M&S said the intention of the consultation proces was "retaining as many people as possible".

The aim of the five-year plan is to make M&S more efficient, commercial and "special again", reducing the amount of shop floor space devoted to clothing.

"We're continuing to transform M&S with pace and as part of this we are making good progress with our plans to close over 100 stores - radically reshaping our store estate to become more relevant for our customers," said Sacha Berendji, M&S's retail, operations and property director. "Proposing to close stores is never easy, for our colleagues, customers or the local community, but it is vital for the future of M&S. Where we have closed stores, we are continuing to see an encouraging number of customers choosing other nearby locations and shopping on M&S.com."

To date 1,891 M&S staff have been impacted by the programme with more than 80% (1,591) being redeployed to other stores within the business.

The 17 stores scheduled for closure today are: Ashford, Barrow, Bedford, Boston, Buxton, Cwmbran, Deal, Felixstowe, Huddersfield, Hull, Junction One Antrim Outlet, Luton Arndale, Newark, Northwich, Rotherham, Sutton Coldfield and Weston Super Mare.