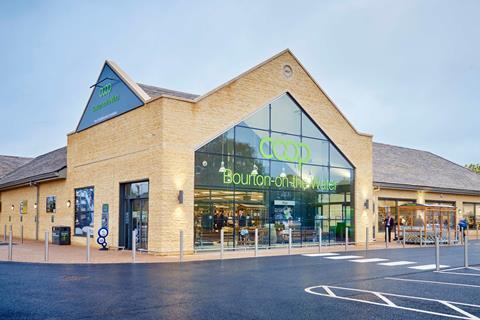 Midcounties Co-op has identified a pipeline of 80 new convenience stores it plans to open by 2022.
The society currently operates 160 c-stores and has so far opened eight new stores this year.

The move to grow the convenience side of the business comes as like-for-like sales in Midcounties c-stores were up 5.1% in the year to 26 January 2019, ahead of its supermarkets, which recorded a 2% jump in like-for-likes. Overall Midcounties recorded a 4.1% like-for-like sales growth last year, taking turnover to £600m.

Profit remained flat at £12m after an investment in pricing was made and the increase of staff wages took effect.

Midcounties Co-op CEO Phil Ponsonby said with inflationary factors contributing from 2% to 3% it was continuing to see real growth in convenience.

"We have ambitious plans to grow in convenience," he said. "Convenience is one of only three channels in the grocery market to be in positive growth, along with discount and online. We expect this trend to continue and are therefore planning to continue growing our convenience estate."

Ponsonby told The Grocer there were also plans to grow its larger 'Food Market' format from five stores to 22 within the same timeframe.

Chipping Norton and Bourton-on-the-Water already boast the new look, which aims to get its members more involved and make farm shop produce more widely available.

The food markets include cooking demonstrations and a members' area with free coffee, with an emphasis on locally sourced goods.

It is set to convert the four stores it is buying from Warner's Budgens to the Food Market format. The deal was announced in January and is due to be completed in August.