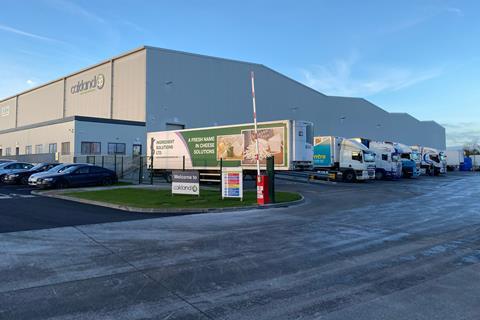 Food storage and supply chain firm Oakland International has announced plans to increase capacity at its Dublin facility by more than 60% by January.
The company – which distributes to all the major mults, convenience retailers and wholesalers in the UK and Ireland – said the move was being made "in readiness for change and the many challenges of Brexit".
It will be adding to its existing 30,000 sq ft facility at Food Central. The location, close to Dublin Airport, port and motorways, put Oakland "in the right place at the right time" it said.
Oakland director Richard Hill said the company was preparing for a "busy trading period", which would be "challenging both regarding Brexit and the pandemic".
"We've learnt from 2020 that retail will be strong particularly if foodservice is curtailed by Covid. Our plan is to continue to invest in our people and our growth strategy, whilst strengthening and building on our successes," he said.
"Consolidating customer product into all major retailers, we're able to help and support those who wish to act for themselves, with Oakland ideally located both close to retailers and to the port for imported goods," Hill added. "2021 provides challenge, but also great opportunity."
In addition to the expansion, Oakland is on target to add another 30,000 sq ft to its operations through its partnership with Agro Merchants.
"We'll be responsible for the building of a total of 80,000 sq ft warehouse in Food Central, all thanks to the hard work of our team and their desire to provide a premium service to support suppliers and Irish retailers," Hill said.
Oakland said that contract packing and direct-to-consumer operations alone would bring the company "significant growth" in the first half of next year.