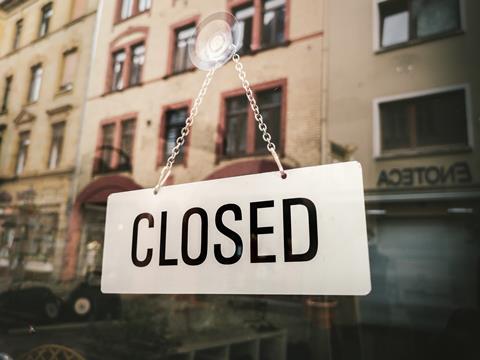 Landlords and retail chiefs are at loggerheads over what to do about the rent debt crisis looming when protections for commercial tenants end on 1 January.
The BRC's CEO Helen Dickinson said today retailers were "holding their breath" for the government to announce another extension to the protections.
"With shops closed for November, many will struggle to pay rents from 1 January, when the moratorium ends," said Dickinson. "It is essential government extends this to allow for successful negotiations between retailers and landlords."
However, the British Property Federation slammed the suggestion as unsustainable because of the mounting unpaid bill, expected to reach £4.5bn by 1 January.
"Responsible property owners are ready to work with retailers, to make sure shoppers have the best possible experience on our high streets this Christmas, and have had to bear much of the cost of keeping shops protected and safe as the mountain of accrued rent and service charge arrears has grown at the rate of £1.5bn each quarter," said BPF CEO Melanie Leech.
"This situation is unsustainable – struggling landlords and tenants need more help, and extending the moratorium is not the answer, particularly when retailers who have been trading throughout lockdown refuse to discuss their debts, starving landlords of the cash they need to help genuinely struggling businesses."
Commercial tenants have been protected from eviction over unpaid rent and from debt recovery action by landlords since the first national lockdown in spring. An extension would take the protections into their fourth quarter.
Rent collection figures from Remit Consulting this week forecast the unpaid bill to have reached £4.5bn by the end of the year.
Both the BRC and BPF have been calling throughout the crisis for the government to launch a grant scheme to pay some of the bill but no such package has been forthcoming.
Property litigation firm Hägen Wolf warned a wave of evictions would follow the ending of protections in January. "When the current government restrictions on forfeiture are opened next year it will lead to forced exits, perhaps more than at any other time in history," said a spokesman.