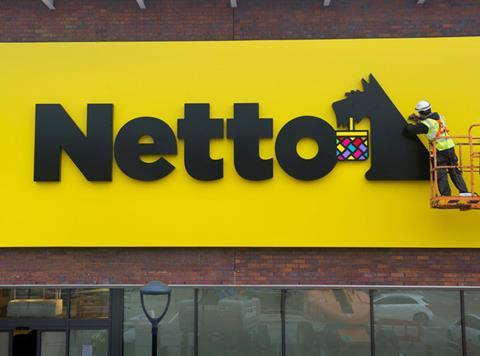 Sainsbury's has abandoned its two-year joint venture with Netto and will close all 16 stores next month.

Sainsbury's chief executive Mike Coupe said it took the "difficult decision" after reviewing the business and concluding it would need "significant investment and rapid expansion in a challenging property market".

The businesses did not reveal how well Netto had performed in terms of sales - Netto owner Dansk Supermarked Group simply said it was "pleased with the performance" - but said the decision was based on trading data, customer insights, expansion costs and the evolving food retail market.

It will cost Sainsbury's an estimated £10m to wind down the venture and the £20m value of the project will be written down to zero.

Coupe suggested the partnership, formed in June 2014, was at odds with the supermarket's new strategy. "Since we first envisaged the trial almost three years ago, the grocery business has evolved significantly," he said.

Calling time on the venture would allow Sainsbury's to focus on its "core business" and planned acquisition of Home Retail Group, Coupe added.

Sainsbury's had hoped its partnership with Netto would enable it to tap into the growth enjoyed by the discounters. The Danish discounter set out to be competitive on price and, in November 2015, it undercut Lidl by selling whole lobsters for £4.50. The stores also had a focus on fresh food and in-store bakeries with Danish breads and pastries.

In its 2015 annual report, Sainsbury's remained confident in its partnership with Netto and said it represented a "great opportunity". But the tone was markedly more muted in its 2016 report, when it said it was "building insight" from its 16 locations. At its annual results press conference in May, Coupe declined to comment on how well Netto was doing, and said Sainsbury's was monitoring its performance.