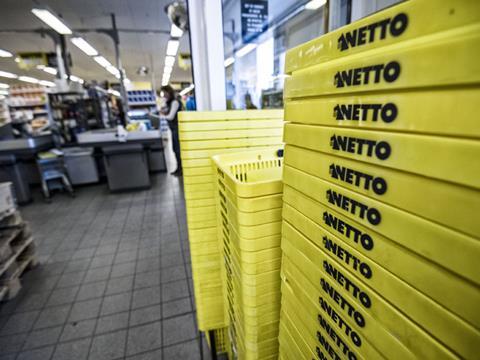 A petition urging Sainsbury's to reconsider the closure of its 16 Netto stores has gathered more than 1,000 signatures.

Locals and employees have voiced anger at the "devastating" decision in a petition started on Wednesday - two days after Sainsbury's announced it would abandon its partnership with the Danish discounter.

Petition author Kevin Tennent, a management lecturer at the University of York, said he intended to take the signatures to Sainsbury's and urge them to reconsider. The main goal was to show "people care more than Sainsbury's thinks" about the closures, he told The Grocer.

Tennent said his local store on the outskirts of Doncaster had become "more and more popular" with residents since opening in January and attracted "a lot of brand loyalty". It was the only discount store for "some miles" and left locals with limited options for affordable groceries, he added.

The impact on employment was another concern that fuelled the petition. The closure of the 16 stores is expected to put 400 jobs at risk, although Sainsbury's has pledged to "redeploy colleagues wherever possible".

"From Sainsbury's point of view, 400 people is small but actually it's not a trivial number," Tennent said. "If you look at the petition, there's a certain level of anger and people are saying they wouldn't shop at Sainsbury's now so it could damage their brand from that point of view."

Signees of the petition included workers at Netto stores upset by the decision. "Our store in Bransholme [Hull] has only been open three months," said one. "People gave up their jobs working at Asda to make this company successful and this is how they are treated."

Another said the workforce at Netto had become like "a family", while the partner of a worker who had just had a baby said she now "won't be going back to a job".

Others mourned the loss of the stores from a shopper point of view, saying they had "really enjoyed" going to Netto and "couldn't fault it".

Sainsbury's is currently consulting employees on the closure of the stores, which will take place next month. The supermarket made the "difficult decision" to abandon is trial of Netto stores after reviewing the business and concluding it would need "significant investment and rapid expansion in a challenging property market".