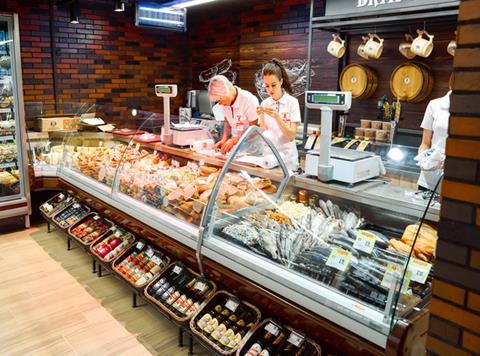 Spar is expanding its operations to Belarus with 60 stores to be opened by 2020.

It is partnering with the Almi Group, whose subsidiary Unifood CJSC will operate the Spar brand.

The first store has opened in Minsk and Spar is planning to expand across three other cities and their surrounding regions.

Spar International will provide staff training, supply chain review, retail location assessment, project management, retail design and marketing campaigns. It will combine this with local expertise in supporting independent retailers.

An extensive new range of food-to-go products will be available alongside own brand products from Spar and the Almi Group.

"We are delighted to partner with the Almi Group to launch Spar together in Belarus. Our teams have worked closely together to ensure the transfer of our tried and tested Spar retail formats and international best practice," said Spar International MD Tobias Wasmuht.

"We are confident that the Almi Group share Spar's commitment to freshness, quality, choice and excellence in customer service, which is also shared by our partners in 46 countries around the world."

Unifood CJSC CEO Dmitry Podlipsky added: "This is a young partnership but to date, we have learnt a lot from Spar International's expertise and the global best practice from the Spar family across 46 countries. We are excited to harness our knowledge and experience to launch the Spar brand into the Belarusian market,"

The Almi Group currently operates 43 stores across four formats under established brands Almi and Zakrama. It employs 5,000 people.

Spar has more than 12,500 stores worldwide, with reported sales of €33.2bn in 2016.