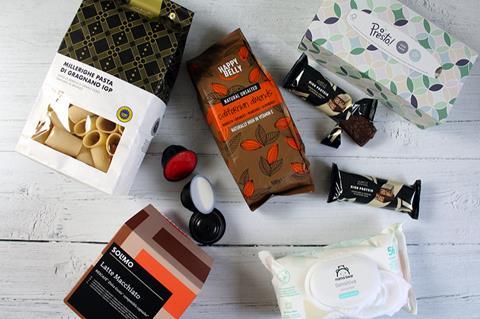 Amazon has fast become the unrivalled king of e-commerce. About 50% of consumers now begin their search for products on Amazon, compared with 36% for Google and other search engines, and 15% for individual retailer websites. And while the online giant certainly isn't the dominant force in food and drink it is in other sectors, it's acquisition of Whole Foods Market in 2017 marked a decisive move into grocery.
In recent years, Amazon UK has been slowly expanding its own-label food and drink offer, with a particular focus on coffee. Now, it is setting its sights on booze with the launch of an own-label wine range (hot on the heels of its own-brand gin last month). So, as Amazon ramps up its own-label range and looks to looks to expand its physical presence, what should fmcg brands in the firing line do?
If they want to thrive in 2020 and beyond, brands need to start thinking of Amazon as more of a friend than a foe. This is especially important as supermarkets continue to struggle to nail the online experience and lose share of search and sales to e-commerce specialists.
As a media platform, Amazon offers brands an opportunity to be more creative with how they display their product, which enables them to stand out from the crowd and get ahead of their competitors. Taking a strategic approach to working with Amazon will enable brands to see returns without having to enter into an extensive, and potentially prohibitive, partnership.
The important thing to remember is that eating and drinking is an area where consumer experience is more important than ever. Indeed, you only need to look at the popularity of initiatives such as Baileys' 'Treat Bar' which (in the words of the agency that brought it to life) is "a place where people can meet, play and indulge" that "stands as a rallying cry and space for adult treating moments" to see the importance of providing enriching experiences.
Amazon may offer a quick and convenient way to access products, but it cannot compete with brands when it comes to offering enriching experiences. Even with its physical stores and pop-ups, the overwhelming focus has been on convenience rather than any of the emotional drivers that drive long-term brand engagement and growth. For this reason, Amazon's own-label portfolio is likely to remain similar to the supermarkets' basic ranges and, as long as brands continue to invest in full, well-rounded campaigns that tap into consumer desires, the threat Amazon poses will be reduced.
Indeed, fmcg brands that focus on using Amazon as another channel in their media mix will find endless opportunities to stand out from the crowd and drive both brand and sales growth.