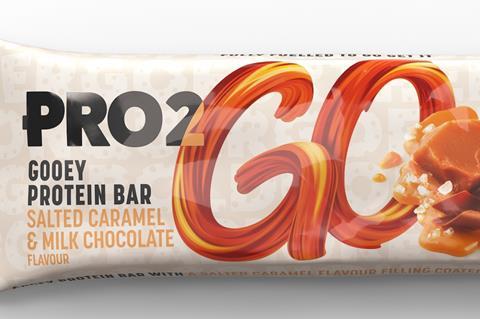 Asda is overhauling its sports nutrition offer to make it more on-trend, focusing on everyday fitness.
In a move away from traditional muscle-building protein products such as powders, the supermarket has delisted a raft of SKUs from the likes of MaxiMuscle, MaxiNutrition and Sci-Mx. Meanwhile, in recent weeks, it has given shelf space to protein and energy bar brands Trek and Fulfil.
Vitamin Well, the Swedish functional food & drink supplier, has also won a listing for Nocco, its brand of sugar-free energy drink with branched-chain amino acids – protein 'building blocks' that are popular among athletes for preventing fatigue and reducing muscle breakdown.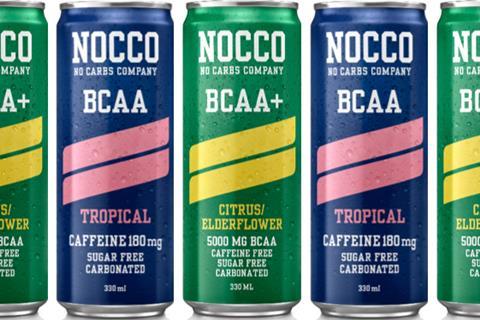 Nocco's launch into Asda was "a response to the growing demand for on-the-go functional nutrition, appealing to those educated about sports nutrition but also a mainstream, health-conscious audience" said the brand's UK&I marketing manager Carlotta Cattelani.
With Nocco having established its presence in gyms and fitness centres, now was "the time for us to focus our efforts on expanding mainstream availability nationwide" she added. "This new partnership with Asda represents a significant development for the brand and the soft drinks category as a whole."
As part of Asda's sports nutrition shakeup, which began in the new year, Samworth Brothers' Sci-Mx had lost half of its listings by early March. Its number of available SKUs fell to eight as the likes of Original Protein Coffee and Double Choc Chip Protein Cookie were pulled from Asda's shelves.
However, the brand was set to rebuild its presence in the grocer with its new Pro2Go snack range, said Sci-Mx category development controller Jo Dell. The lineup arrived in late March, backed by a £5m spend, to tap "the protein market's major transformation from a more traditional sports nutrition offer to that of mainstream everyday snacking".
There had been a transition in the sports nutrition market away from products designed for building mass towards those that promoted lean muscle and wellness, Dell said. Sci-Mx was working with all retailers to reflect the shift, she added.