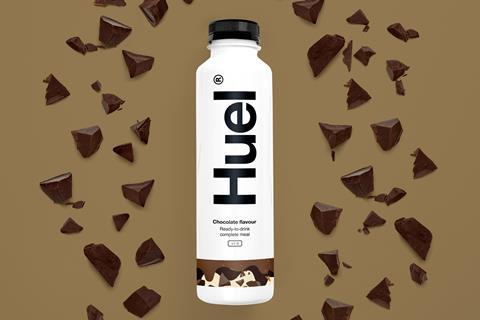 Fast-growing 'complete meal' brand Huel is to go offline for the first time, expanding from its direct-to-consumer roots into a major mult.

The Tring-based business is expected to roll into Sainsbury's by the end of this month, as it looks to capitalise on the popularity for its vegan portfolio of powdered meals, snack bars, granola and ready-to-drink shakes.

RTDs will be the first of Huel's lines to land on shelf, where they will join rival products from Feed, the 'smart food' brand from France that made its UK debut in April before expanding to Sainsbury's in June.

Further details of Huel's rollout are yet to be confirmed. But the brand's CEO, James McMaster, told The Grocer: "On many occasions, food is an impulse-led purchase. Exploring retail opportunities with select partners as we grow will help Huel be more available for those on-the-go missions."

The DTC business unveiled its RTD lineup at the end of last year in Berry and Vanilla variants, with Chocolate joining this month. Each is low in sugar and salt, contains a "balanced macro split" of carbohydrate, fat, protein and fibre, and provides 26 essential vitamins and minerals.

Having launched the drinks, Huel "always knew it would open up conversations about going into stores, as it is more convenient than our powder range" McMaster said.

Launched in 2015 by Julian Hearn, Huel has since generated annual sales of £40m. It recently sold its 50 millionth meal across its market of more than 80 countries, which includes the US, China and Japan.

Its expansion was accelerated last autumn when it secured £20m in funding led by VC firm Highland Europe.

At around the same time, the UK's burgeoning 'complete nutrition' market was joined by Soylent from the US. The Californian grocery sensation's RTDs - with 20g of protein and 26 vitamins and minerals - were first available via Amazon before making their way this April to WH Smith.