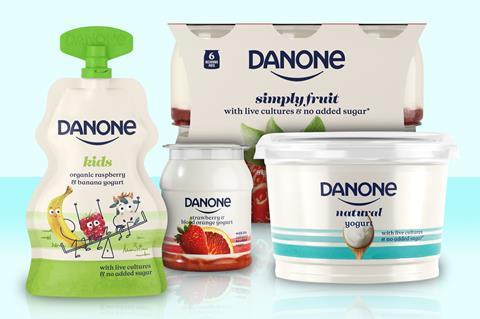 Müller, The Collective and Weight Watchers are among the biggest losers of a yoghurt aisle range review by Sainsbury's.

More than 90 yoghurt SKUs have registered as out of stock or delisted in recent weeks, according to data from Edge by Ascential, while just over 50 products have taken their place.

Müller has seen 14 of its 57 SKUs removed from shelves, with just four new listings taking their place, while The Collective has lost 13 of its 36 SKUs, with just two new lines listed.

Other brands to lose listings include Yeo Valley (six out, three in) and Activia (five out, one in), while Weight Watchers has seen all six of its SKUs delisted.
One affected supplier told The Grocer it was their understanding that the focus of the review was "to ensure optimum range and use of space" in the yoghurt section.

Products to have benefited include Sainsbury's own-label yoghurt range, with 21 new SKUs. Brands that have won new space include Danone's new masterbrand, which secured seven berths, and new entrant to the market Rora Dairy, which gained four listings in Scotland.

Confirming the movements in the dairy aisle, a Sainsbury's spokeswoman said: "We regularly review our ranges to ensure we're offering the best possible choice, quality and value."
It comes just over a week since the retailer launched a branded gut health fixture in the dairy aisles of more than 100 stores.
Initially sponsored by Biotiful, the permanent fixture consists of aisle fins and shelf-stripping carrying information on digestive health.