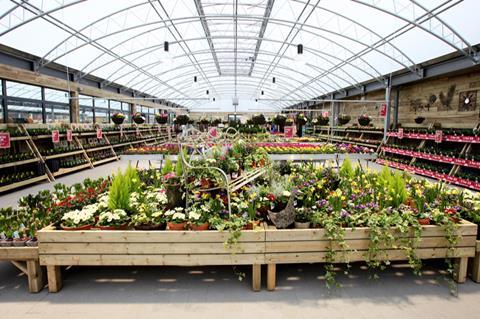 Nisa has signed a new deal with garden centre chain Dobbies.

The buying group will be supplying a range of everyday groceries to 35 stores as part of Dobbies' new foodhall strategy. These will be sold alongside existing premium 'foodie' items which Dobbies sources separately.

"We're delighted to partner with Dobbies and look forward to helping them on a journey to establish their Foodhall as a one stop shopping destination, and unlocking the full sales potential of these sites," said Nisa Retail sales director Steve Leach.

"Nisa has enjoyed an exceptional period of recruitment and has proven again that it is perfectly suited to partnering with a wide range of different retail formats, and we know that Dobbies will benefit greatly from the input of our specialist retail support teams."
Nisa said it had "worked closely with Dobbies' retail team to develop a range of fresh, chilled and frozen products, while helping to dovetail an everyday range of ambient products into the existing Dobbies Foodhall range".

Dobbies head of food Archie Stewart said: "I am delighted to see our new strategy come to life in the Foodhalls. Customers are increasingly shopping for less, more often, and so we have created a Foodhall offer that caters to this top-up shop mission, whilst also maintaining Dobbies' uniqueness. The Nisa product range has provided Dobbies with a credible breadth of range, while other well-loved brand collaborations such as Booths and Luca's Ice Cream, and a continued commitment to local suppliers, have helped to differentiate our Foodhalls and enhance the shopping experience."

Dobbies is currently owned by private equity firms Midlothian Capital Partners and Hattington Capital. They bought the business from Tesco for £217m in June 2016.