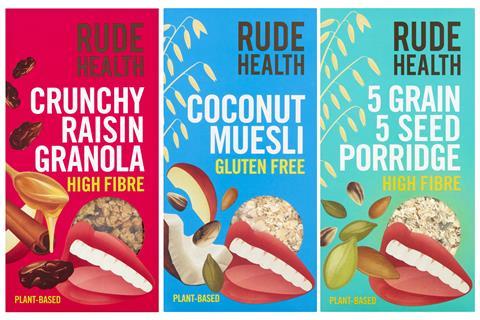 Rude Health has revamped its cereal range and split the line-up into three key categories: muselis, granolas and porridges.
It has updated recipes to make all of the SKUs plant-based, excluding the honey-containing Ultimate Granola. At the same time, it has introduced clearer on-pack functional messaging.
Prices for the cereals have also been reduced, now coming in at £2.50-£4.50 compared to the previous price point of £3-£5.50, making the range "more accessible for a wider range of consumers". It has done so by reducing the pack size by 500g to 400g, it said.