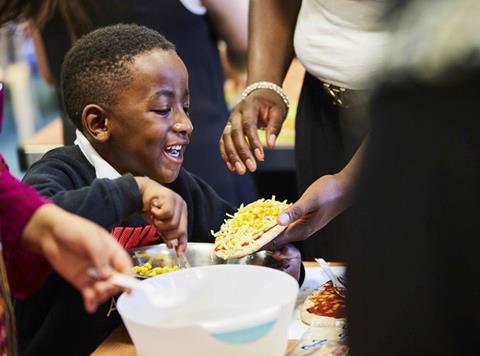 FareShare has called on the food industry to help feed thousands of children over the summer holidays after demand for food increased 150% on last year.

The UK's largest food redistribution charity today announced its plans to feed at least 50,000 children each week across the UK, but said it needs support after demand turned out to be far greater than anticipated.

More than 350 holiday food programmes have signed up to receive regular deliveries, compared with 200 last year. To increase its provision of meals for children at risk of food poverty this summer, FareShare launched ActiveAte 2018 in June.

"For parents of children who normally receive free school meals, the summer can be a difficult time - with the strain of added food costs, activities and childcare meaning families can often struggle to provide food," said FareShare chief executive Lindsay Boswell.

"ActiveAte is our nationwide programme to address this issue, and this year's figures in comparison to 2017 demonstrate the glaring need for food provision in our communities across the UK."
Fifteen food companies responded to the call for more child-friendly food and drink, including Dole which has donated 5,000 cases of fruit, and long-standing partner Kellogg's which has provided additional cereals and snacks. Innocent, Santa Maria, Bidfood, and Ella's Kitchen have also made donations.

"With the support of our amazing food partners, FareShare has been able to provide healthy meals and snacks to more holiday programmes than any summer before," said Boswell. "But in order to ensure no child goes hungry this holiday, we are appealing to the food industry to provide more child-friendly, healthy, easy-preparation food and drinks to meet the massive increase in demand from this year's holiday projects."

FareShare Go, the charity's scheme to reduce in-store surplus food, has increased the total number of beneficiaries receiving food each week to more than 160,000 children and to over 1,000 holiday projects nationwide.

The All-Party Parliamentary Group estimates that three million children are at risk of food poverty over the summer.

For more information or to find out how businesses can support FareShare's ActiveAte campaign, visit http://fareshare.org.uk/ActiveAte.