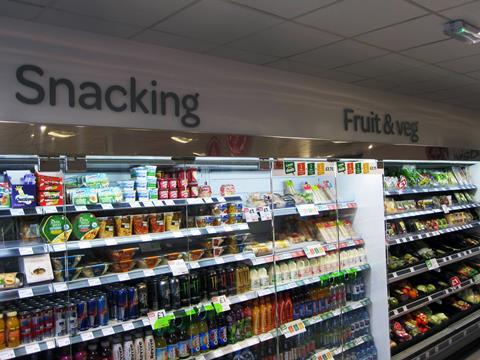 A commercial refrigeration business supplying the retail, hospitality and leisure sectors has been bought out of administration after struggling to survive in the wake of the coronavirus crisis.
Scotland-headquartered Capital Cooling Refrigeration, which has sites in Edinburgh and St Helens, was unsuccessful in its attempts to secure government support following financial difficulty caused by the pandemic.
Recovery firm Quantuma was appointed as administrator on 30 July and secured a pre-pack sale to Beheren Ltd, a company controlled by Capital Cooling's private equity owner R Capital Partners.
The majority of the 47 employees have been retained, but a small number were made redundant by the company prior to the administration.
It is the second time the business has fallen into administration, with R Capital buying the business in 2017 in a pre-pack deal. The PE firm restructured the company, installed a new CEO, closed the services division, diversified the offering and expanded its national delivery network.
Steve Steadman, CEO of Beheren Ltd, which is trading as Capital Cooling, said: "The pandemic hit at the worst possible time for Capital Cooling Refrigeration.
"While support from both the UK and Scottish governments was requested, this was, unfortunately, unsuccessful and left the company in a position where tough decisions were required in order to secure the long-term future."
The busines has now moved to a new operational hub in Kettering, which Steadman said was "the perfect geographical location" to serve the entire UK.
"While Capital Cooling will always have roots in Scotland, more than 80% of our deliveries take place south of the border," he added. "Shipping all goods to Edinburgh to then return them back down south for delivery was not only poor for efficiency but also for our environmental impact."
The move also allows the business to leave the current head office just outside of Edinburgh, with the team moving to a more modern facility three miles away within the industrial hub of Livingston.
Carl Jackson, joint administrator at Quantuma, said: "Unfortunately, Capital Cooling Refrigeration is not the first casualty of the Covid-19 pandemic. The sectors which the business primarily works with – leisure, retail and hospitality – are amongst some of those hit hardest. This, coupled with the business not qualifying for any government support, made trading during this period difficult.
"We have achieved the best possible outcome for this situation in the pre-pack with Beheren Ltd, which will see the majority of employees retained."