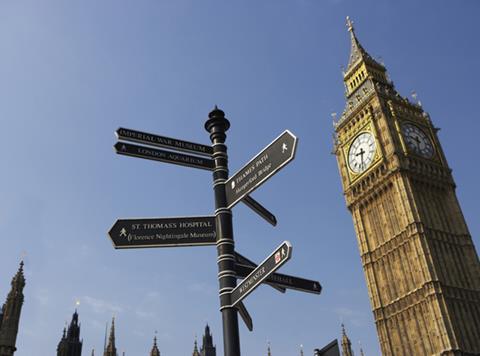 Food and drink leaders are in crisis talks with the Treasury over fears hundreds of companies face going out of business as they struggle to access bailout cash pledged by the government last week.

It is understood concerns among many food and drink suppliers currently unable to benefit from emergency cash injections have been raised by the Food & Drink Round Table group meetings with government this week.

The government has pledged to underwrite emergency bank loans of up to £5m to companies with annual sales of less than £45m. Larger businesses can benefit from a programme that sees banks buy their short-term debt.

However, one senior source involved in the discussions said these measures left a "huge squeezed middle [of] companies that are too big for the help for small firms and too small for the help for big firms".

Businesses with sales of more than £45m can only access the Bank of England's Covid Corporate Financing Facility if they have an investment grade credit rating from global credit ratings agencies – which most mid-sized businesses do not have and cannot achieve.

"Companies are falling off a cliff – they need help and they need it quickly," the source noted, adding that in some sub-sectors of the industry the majority of food and drink suppliers fall into this squeezed middle.

This week The Grocer reported that milk supplier Freshways has warned of "operational challenges" from the coronavirus pandemic as businesses supplying the foodservice industry scramble to cope with the dramatic loss of trade.
With foodservice sales collapsing over the past two weeks, the processor said in a letter to customers it was incurring losses, and would have to decrease its farmgate price by 2p per litre from 29 March, while also extending payment terms to 45 days.
The issues faced by Freshways pointed to wider difficulties set to be faced by food and drink producers of short shelf-life products into the foodservice sector.
One industry source noted suppliers shifting production to retail were finding supermarkets looking to simplify supply chains and cut down on SKUs.
Another source added: "Shifting production to retail is much easier said than done. A company that's specialist to the foodservice market would have to find a co-packer to get their product retail-ready, and there are capacity issues in that the normal retail production lines are going flat out to fill the gaps in shelves."
A number of producers are attempting to shift to direct-to-consumer sales to mitigate lost sales, including wholesale catering butcher Fairfax Meadow.
However, insolvency specialists have warned that some foodservice suppliers will struggle to adapt their businesses. to meet rapidly changing demand mechanics.
Julie Palmer, a partner at insolvency specialist Begbies Traynor, warned: "In the short term there will be producers that can take the option of government loans, or be seen as a vital service to keep shelves stocked and people supplied with staple goods."
"However, some producers may find themselves in a difficult position where they can't absorb the losses of customers delaying payment or they are not making enough profit to pay back a government loan in the future. With these concerns many will take this opportunity to mothball their business."
Insolvency experts said there had not yet been an uptick in food and drink companies drafting in their services, though RSM restructuring partner Gareth Harris noted that credit insurance firm Atradius had already predicted an 8% increase in 2020 food and drink insolvencies before the coronavirus even hit.
"In the short term we do not expect to see any increase in the numbers of insolvencies, but we are seeing a very high volume of calls in all sectors, including sub-sectors of the food and drinks sector, seeking advice and guidance on short-term cashflow management and what government support is available," he said.
Jason Baker, partner at FRP, suggested financially stressed businesses may be forced to contemplate their futures in the coming weeks.
He added: "While we're not seeing an uptick in insolvency issues just yet, businesses have finite reserves and the furloughing of staff will only provide temporary relief. For the time being, most business owners are avoiding making definitive judgements until they absolutely have to – although that situation will likely change in the next fortnight.
"It's hard to think of a sector that isn't facing extreme challenges but food and drink suppliers should take some comfort in their relationships with supermarkets.
"The fact that the goods they provide are essential means there is at least room to pivot the business and attempt to continue trading, albeit with a reduced workforce."