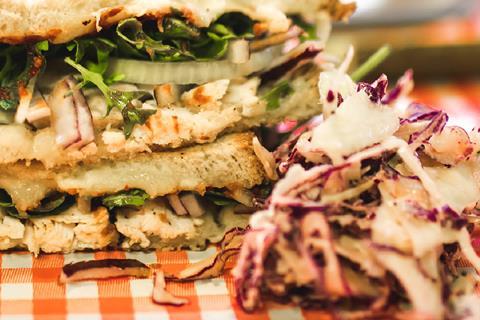 Food-to-go operator Chiltern Foods is the latest casualty of the chaos caused in the foodservice industry by the Covid pandemic.
The business, which specialised in salads and sandwich and jacket potato fillings, closed at the end of October, with all 28 jobs lost.
Chiltern's financial position deteriorated as a result of lockdown restrictions and the impact on sales in its core markets, according to FRP Advisory, which was appointed as liquidator on 13 November 2020.
Chiltern Foods was acquired in 2017 by The Food Solutions Group, which continues to trade.
Its sister business, Officeserve, which delivered freshly prepared food to offices, has also been liquidated.
The business ceased trading at the end of October 2020 and the directors instructed FRP to assist in taking steps to place the company into liquidation.
"The Covid-19 pandemic presented the business and its directors with the most challenging circumstances in its near-30-year history," said John Lowe, liquidator and partner at FRP.
"With little sign of an improvement in its forecast in the coming months, we are now taking the necessary steps to realise the value of the company's assets while engaging with creditors and, importantly, supporting those employees affected in their redundancy claims."
Chiltern Foods was formed in 1991 and traded from sites in Heston, near Heathrow, and Aylesbury.
The business had invested £1m in a new factory in Aylesbury in 2019 to meet rising demand for its products.