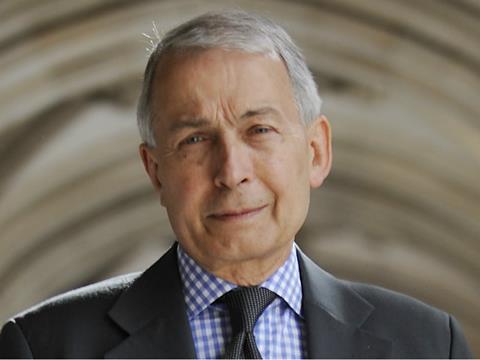 The chairman of the House of Commons' work and pensions committee has blasted the management and auditors of Palmer & Harvey after a report by administrators revealed the failed wholesaler significantly understated its losses in the 2015/16 financial year.
Frank Field MP, who has been a vocal critic of huge deficits in the pension schemes of the likes of Bernard Matthews, BHS and Carillion ahead of headline-grabbing collapses, said "serious deficiencies" in accounting practices at P&H raised concerns about corporate governance and auditing standards.
A report by PwC into the administration of P&H revealed that management at the wholesaler had intended to restate accounts – signed off by KPMG – for the 52 weeks ended 2 April 2016.
EBITDA for the year was just £3.3m and pre-tax losses came in at £28.5m, compared with EBITDA of £21.4m and losses of £16.4m originally reported in accounts at Companies House.
P&H management identified a series of "omissions" and "misstatements" in the financial statements for the group, the report by administrators at PwC said. These included incorrect accounting for royalty payments to customers, incorrect recognition of supplier income from certain suppliers and incorrect application of accounting policy to release unsupported credit balances.
P&H collapsed into administration in November – owing creditors more than £700m and leaving 3,000 staff without a job – before it was able to file its latest accounts for the 53 weeks ended 8 April 2017, which would have showed that pre-tax losses ballooned to £63.8m on turnover of £4.5bn.
Field told The Grocer: "The administrators' report has revealed serious deficiencies in accounting practices under former management at P&H.
"If these had been caught at the time, the mess that the company and its pension scheme were plunging into could have been exposed in a timely fashion. As it was, the firm's last-minute attempts to clean the stables after a change of management were too little, too late."
The Labour MP also criticised KPMG's role in signing off on the accounts.
"This once again raises serious concerns about corporate governance and auditing standards," he added.
"This is another firm that has gone bust alarmingly soon after auditors KPMG gave their accounts a clean bill of health. How could KPMG have signed off on accounts that were so wrong?"
KPMG has faced criticism for its role as auditor at construction services giant Carillion after it gave approval to the books at the construction services giant ahead of its collapse earlier this month.
Field is investigating events at P&H and preparing a report on the administration for parliament. He is examining how the pension deficit at the wholesaler more than doubled in the past ten years to £80m as company directors and shareholders received more than £70m in dividends following a management buyout in 2008 despite ongoing losses.
As part of his investigation, Field wrote to former P&H CEO and chairman Chris Etherington and PwC about a £3.4m loan Etherington was allegedly paid.
A KPMG spokesman said: "KPMG confirms that it was the auditor of Palmer & Harvey for the year ended 2 April 2016 and remained auditor up to the date of its administration.
"At the time of administration we were working to finalise the year-end audit and we confirm that we were aware of certain accounting issues within historical financial statements identified following a management review during 2017; this was a key consideration in the context of our 2016/17 audit work.
"We note that an audit can never provide absolute assurance that there are no misstatements in financial statements, and we stand by our work."