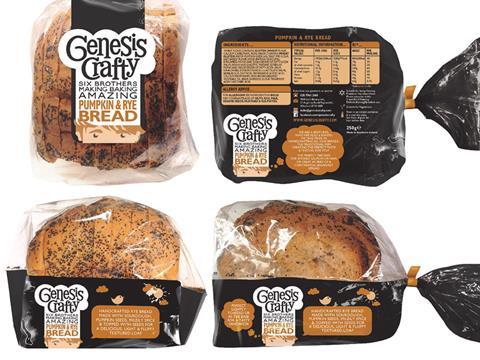 Troubled Northern Irish bakery McErlain's has been sold to the boss of Tayto in a rescue deal saving 260 jobs.
The bakery, which was saved from administration by the crisp giant's CEO Paul Allen, produces the Genenis Crafty range as we well as private label cakes and breads for stores such as Marks and Spencer, Waitrose and Tesco.
McErlain's hired EY as administrators after suffering trading difficulties in the past year, it said. After a shortlist of potential buyers was put forward, the sale was swiftly concluded yesterday.
The family business, which was founded in 1968, recorded sales of £16.2m in the year to 30 October 2016 and accounts for the past financial year remain overdue on Companies House.
Allen will continue to lead Tayto and will take a non-executive role at the bakery company, with Brian McErlain staying on as managing director.
"This is a private investment by me and my family. The McErlain family have built a great business, with excellent products which have national markets," said Allen.
"I'm hoping that in my non-executive role with the company, I will be able to use my experience in the industry to help guide the growth of both the Genesis Crafty brand and the overall business.
"I'm delighted that the jobs at the factory have been secured and that Brian McErlain will be staying on as MD. I'm now looking forward to seeing the company return to substantial, managed, successful growth and further investment in the future."
MD Brian McErlain, said: "This is obviously a time of mixed emotions; sadness that it is now a different family who own the business but hope for the future and the growth of the Genesis Crafty brand.
"Paul Allen's ability is very well respected in the business community, not just in Northern Ireland but further afield and I believe that his involvement will be a real benefit to the company.
"I'd like to pay tribute to all our staff, customers and suppliers, who have been through some difficult times with us and whose support we have really appreciated."
Andrew Dolliver of EY said: "We have worked closely with stakeholders in recent weeks to navigate a complex transaction and are pleased that McErlain's is now set up for a very positive future through the knowledge and experience which Paul Allen will bring to the fore."