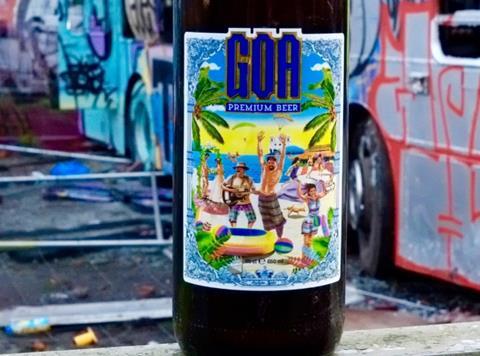 Goa, the gluten-free lager brand, has gone into liquidation with more than £1m in debts after less than 18 months of trading.
Viiking Ventures UK, the UK distributor of the beer, collapsed after incurring a £719,066 loss since trading commenced on 1 November 2016. It had "failed to create significant market awareness for the beer" according to a report by administrators RE10.
Goa had been owned by Indian actor Sachiin Joshi, although documents filed with Companies House show that in November 2017 Joshi, the star of several Bollywood films, relinquished his status as a person with significant control of the company. That was when director Leena Soneji, who went on to eventually call in the administrators, joined the board.
The company entered voluntary liquidation this month, owing £871k in loans and advances, £108k to trade creditors, and £32k in arrears of pay to employees and £2.5k in redundancy pay. There were no secured creditors.
Employees were named as preferential creditors, but it was unlikely they would receive anything, said RE10. It was likely, after taking the costs of liquidation and realisation into consideration, that "there will be no dividend to any class of creditor".
Goa, which was brewed at the Impala brewery in Goa, gained listings in Booker and Makro early in 2017. But sources claim the brand sold poorly and faced complaints about product quality.
A further trouble for the business saw its media consultant, George Shaw, winning a County Court judgement against Viiking Ventures for over £12k in unpaid expenses and fees.
The Grocer has approached Leena Soneji for comment.