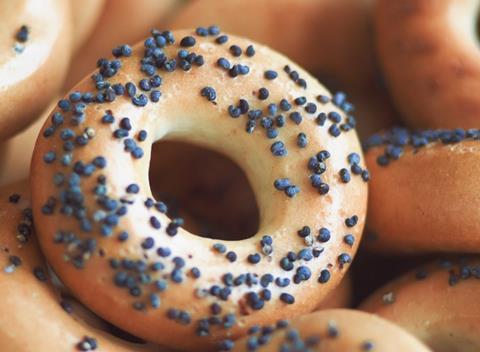 Golden Acre Food Group has rescued Bagel Nash after the foodservice bagel supplier struggled to stay afloat during the coronavirus crisis as the hospitality industry shut down.
Bagel Nash, founded in Leeds in 1987, produce more than 20 million hand-finished, artisan bagels a year for the foodservice industry in the UK and in 20 countries overseas.
Its cashflow dried up in March when restaurants, hotels and cafes closed as countries went into lockdown.
The owners appointed accountancy firm BDO to quickly find a buyer to save the company.
Bagel Nash was placed into administration on 4 August and the business and assets were sold the same day to Golden Acre Bakery, part of the Golden Acre Food Group, saving all 52 jobs.
"Due to the challenging market conditions brought about by Covid-19, the company engaged BDO to undertake an accelerated M&A process," said BDO business restructuring partner Graham Newton.
"Following a successful completion of the sale, all employees have been retained."
Golden Acre, which has annual revenues of about £70m, supplies all the major mults and wholesalers with branded and private label goods, as well as operating in the foodservice industry.
Its range spans to 40 brands and 500 products, including Golden Acre yoghurts, Najma sliced meats, Acti-Shake and Urban Active protein shakes and Elsinore caviar.
Bagel Nash also runs a retail network of 11 bagel shops in Leeds, Hull, Huddersfield, York and Manchester. The first store opened in Leeds in 1987, expanding to further shops in the city in 2003, followed by new sites elsewhere.
The retail operations were not part of the BDO administration process and remain unaffected by the sale of the commercial bakery to Golden Acre.