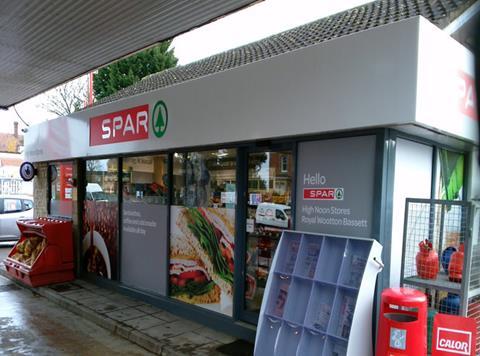 Independent retailer High Noon Stores has fallen into administration.

The chain, which operates 15 convenience stores and forecourts across South Wales under the Spar fascia, went into administration at the end of December.

Spar wholesaler AF Blakemore supplied High Noon Stores.

"We can confirm that High Noon Stores went into administration on 30 December 2016," said a Spar spokeswoman.

"This is a very sad development for all employees and individuals associated with the business, AF Blakemore will work closely with the administrators over the coming weeks."

According to local news reports, High Noon suddenly closed five stores in the Carmarthenshire area, including King Street, Whitemill, Llanteg, Laugharne and East Gate.

The Grocer understands that customers were experiencing issues with fuel shortages at several sites late last year, but High Noon head of operations Amanda Davies said the issues were down to an "operational issue" that was quickly resolved. Founded by Gordon Miller and Rhys Evans, High Noon Stores began in Carmarthenshire in 2009 and employs more than 100 staff members.

High Noon recorded a 14.7% turnover increase to £19.1m for the year ending 31 May 2015 and increased store numbers by 25% during the period.

Group MD Miller told The Grocer last year that 2016 would be a year of "aggressive" growth with intention to complete several refits as well as "planned new acquisitions with refits of their own".

The chain hit the headlines in 2013 after it claimed to be selling the cheapest petrol in the country. It also won The Grocer's Independent Retail Chain of the Year in 2014.