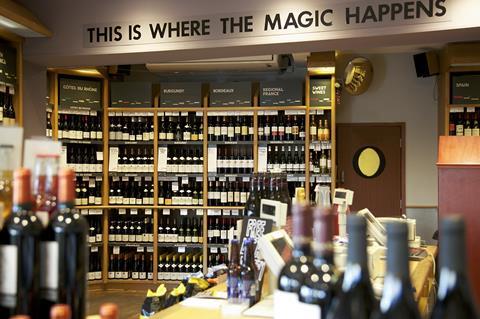 A report by Oddbins' administrators has laid bare the state of the business' finances before it collapsed earlier this year - but revealed a rescue plan is close to being agreed.

Oddbins - which comprises four constituent companies - blamed its collapse largely on Brexit when news of its turmoil hit headlines earlier this year.

But as The Grocer reported in February, the off-licence's parent company, European Food Brokers Limited, had its ability to trade in duty suspension revoked by HMRC in February 2018 due to "perceived weakness of EFBL's due diligence on its duty suspended customers".

Now the most recent report by administrators Duff & Phelps has confirmed the havoc this wreaked on Oddbins. The decision meant all stock duty had to be paid for up front, it said.

This had "not only placed a strain on the cashflow", but "meant it could no longer buy in bulk". Then, in December 2018, the group was hit with a £465,685 VAT bill, which it was unable to pay, the report reveals.
Furthermore 'both rent and rates had fallen into arrear and certain landlords and local authorities were threatening to take enforcement action'. Duff & Phelps was drafted in shortly afterwards.

Duff & Phelps said it had so far closed 45 stores, but 58 had continued to trade while it searched for a buyer. Some 201 employees have been made redundant.

It said it had received 77 expressions of interest in buying the whole or part of the business.

These were whittled down to two offers for the business and all its assets, and it had "now completed a review of these two offers tabled for the remaining open stores and, having discussed with the secured creditors, have agreed to move forward with a preferred offer. Once contracts have been issued then the proposed purchaser will be reaching out to all landlords to broker a deal for terms." It did not reveal the identity of the suitor.

Oddbins owner Rajinder Singh Chatha is currently owed more than £5m by the combined businesses that made up Oddbins. But Duff & Phelps said it was "not anticipated" that he would receive any repayment "due to the level of asset realisations".

At the time Oddbins called in the administrators, it also owed an additional total of £812,944 (between its four constituent companies) to trade and expense creditors. Duff & Phelps said it was unlikely any would receive a payout.

However, there was good news for Oddbins' employees. While the administrators said it was yet to receive notification of all preferential creditors' claims, it was likely a "significant" amount would be from employees and "it is anticipated that there will be sufficient funds available to enable a distribution" to them.