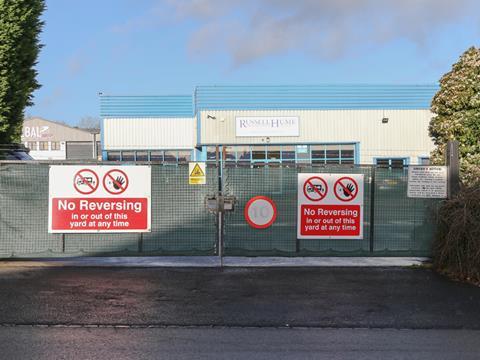 Scandal-hit meat wholesaler Russell Hume appeared in rude financial health at the time it collapsed into administration on 16 February, according to a new report by administrator KPMG.

It owed unsecured creditors £9.9m, according to the report, with employee claims of an additional £3.1m and preferential claims of £521,099. However, the supplier held £13.6m-worth of food stock, had no secured debt in place, and had £9.6m cash at the bank.

Unsecured creditors should receive as much as 60p-80p in the pound on their debts, the report suggested. But the administrator did not expect to recover the full value of its £7.6m debtor's ledger due to the level of counterclaims from customers seeking redress for breach of contract, loss of profit and reputational damage. Some £2.5m of the ledger had been collected to date.
The dividend to the supplier's creditors was also dependent on sales of existing stock and the value of any claims or fines made against the company by the FSA.
Russell Hume had been "a successful and profitable business that had built a strong brand in the supply of bulk meat and poultry products to the leisure and dining sectors", according to the report, but it had effectively ceased trading prior to KPMG's appointment.

A halt in production by the FSA due to issues with the company's food safety management systems, and other alleged compliance breaches, alongside an "extensive level of negative press coverage, public scrutiny and an inability to trade, led to the attrition of all key customers" KPMG said.

"This position was exacerbated by the suspension of the company's BRC Global Standards accreditation which was essential for trade with the majority of the company's key customers," it added, making the supplier's position "untenable" and hastening its demise.
Some £3.8m-worth of stock had been disposed of by Russell Hume during the period between the FSA's first remedial action notice on 12 January and its collapse into administration. Directors estimated the value of stock that may need to be destroyed was in the region of £7.8m, with £5.4m-worth destroyed to date, while FSA-sanctioned stock sales stood at £475,405 to date.
The stock realisation and disposal process was likely to continue until at least June. The administrators anticipated the most likely exit route out of administration would be through a creditors' voluntary liquidation, with plant and property sales now underway on a piecemeal basis.