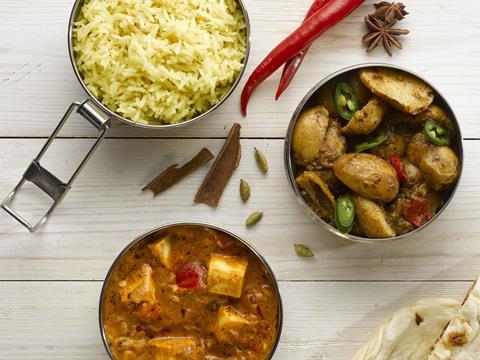 Own-label frozen food supplier The Authentic Food Company have confirmed plans to slash close its Irish manufacturing site at the cost of up to 170 jobs.
The Manchester-based world food producer has been granted permission to appoint provisional liquidators for its Dundalk-based arm, TAFC Manufacturing Ireland Ltd.
The food manufacturing site, which was bought from Heinz in 2015, recorded a €400k loss last year and was projected to make a loss of €2.6m in 2018, according to The Irish Times.
The Authentic Food Company's UK business is unaffected and remains profitable, it said. In the UK, the company recorded 13% sales growth to £83m and increased pre-tax profits to £1.3m for the year ended 31 May 2017.
Nik Basran, managing director of The Authentic Food Company, said: "We have faced some serious business challenges in recent months that have been specific to this site.
"We have worked tirelessly to meet those challenges head on and carried out a comprehensive review of the business to try to find a way to make it profitable over the long term, during which we engaged regularly with Union officials.
"Unfortunately, it has not been possible to secure the business and we have therefore had no option other than to close the Dundalk facility.
"Our UK operations are unaffected by this announcement and remain profitable."
The move was strongly criticised by workers' union Unite, which claimed the supplier had taken the decision to close the site without consultation.
"Last year, the Authentic Food Company reported record sales, yet now they have decided to ditch their Dundalk plant leaving around 170 workers high and dry, and potentially leaving the Irish taxpayer to foot the bill for redundancy payments," commented Unite's senior officer in the Republic, Brendan Ogle.
"It is ironic that the Irish employees of a highly profitable UK food company may find themselves struggling to put food on their own tables.
"If it transpires that TAFC is simply trying to find a cost-effective way to extricate itself from its operations in Dundalk, Unite will leave no stone unturned – either in Ireland or in the UK – to ensure that neither the workers nor the Irish taxpayer are asked to pick up the tab."