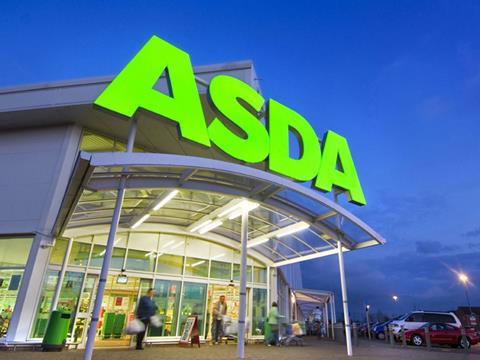 Asda has pushed profits past the £1bn mark despite falling sales and market share thanks to its low-cost operating model.
Operating profits at the grocer rose 1.9% to £1.01bn in 2014, up 4.1% on an underlying basis after share options expenses and royalties paid to group parent Walmart were stripped out, accounts published at Companies Houses today revealed. The increase came as operating costs fell slightly compared with 2013 to £22.22bn.
"Maintaining a low operating cost model is a fundamental part of our drive to reduce costs in our business and invest this in prices for our customers," FD Alex Russo said in the directors' report.
Asda spent £300m to lower the price of everyday items such as bread, milk and butter during the year as the supermarket price war intensified and the big four struggled to close the gap with rampant discounters Aldi and Lidl.
Russo added that external environment in 2014 continued to be challenging, but consumers had more money in their pockets as employment levels rose and deflation pushed down food and petrol prices.
However, that extra income failed to filter through to Asda's top line as like-for-like sales fell 1%, compared to growth of 0.6% in 2013, and total revenues declined 0.4% to £23.2bn (up 0.5% excluding petrol and VAT). Market share was also down 0.1% to 17.1% [Kantar Worldpanel 52 weeks to 4 January 2015].
The pressure has mounted on CEO Andy Clarke since the year end, with a 2.6% slump in like-for-like sales in the fourth quarter of 2014 widening to 3.9% in the first three months of 2015 and to a historic low of 4.7% in the second quarter. Clarke insisted in August that Asda's "nadir" had been reached and green shoots had appeared in Q3.
He called the structural changes "unprecedented" and accused rivals of chasing short-term gains with massive levels of vouchering.
Asda opened 17 new stores in 2014 – 11 superstores, five supermarkets and one standalone fuel station – adding 510,000 sq ft of new space. It also increased the number of stores offering click & collect by 200 (a 97% year-on-year increase), with the service now offered at 590 sites.
The retailer is planning to open another 17 stores in 2015 refurbish another 62 at an expense of £600m.