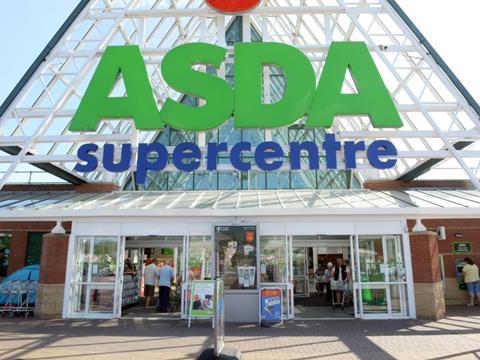 Asda saw a significant profit hike last year despite losing market share, new accounts in Companies House reveal.
The Walmart-owned retailer saw operating profit for the year to 31 December 2013 rise by 18.3% to £994m from £841m in 2012.
The profit hike was achieved on revenue growth of 2.1% to £23.3bn and like-for-like sales growth of 0.6% (excluding petrol and VAT). Despite this sales boost, Asda lost market share during the year according to Kantar – down 0.3 percentage points to 17.2%.
Commenting in the accounts CFO Alex Russo wrote that the "external environment continued to be challenging… with price inflation growing significantly faster than wage inflation".
"Against this backdrop Asda [was] trading well through the year," he said.
He added: "In the context of the uncertain economic outlook, the Asda purpose to save customers money every day remains highly relevant. Our strong performance in 2013 reflects our commitment to deliver against this core purpose, at the same time as strengthening the trust customers place in us for the quality of our products and the warm and friendly service delivered by our colleagues."
Since the end of the financial year Asda sales seem to have been growing at a slightly slower pace, with like-for-like sales rising by 0.1% in the first quarter and 0.5% in the second quarter. However, it has maintained market share in 2014 (17.4% according to Kantar last month) as its major UK rivals are seeing significant falls of their own.
In November 2013 Asda pledged £1.25bn of price investment over five years and vowed to focus on improving its reach across the UK through physical expansion in the south east and online growth.
During the year Asda opened 15 new stores, including six supermarkets, five superstores and two Asda Livings.
Asda's underlying profit grew by 5% last year after removing various expenses (including share options and payments to Walmart), while profit after tax for the year grew by almost 30% to £762.9m.
Total headcount fell slightly in 2013 to 177,410 from 178,792 in the previous year, but the number of full-time equivalent staff was up by 2.3% to 117,830. Staff costs rose 3.1% to £2.5bn, while directors' pay was up was up 13.1% to a collective £6.9m. The highest-paid director was paid £1.77m and given share-based payments of £1.15m.