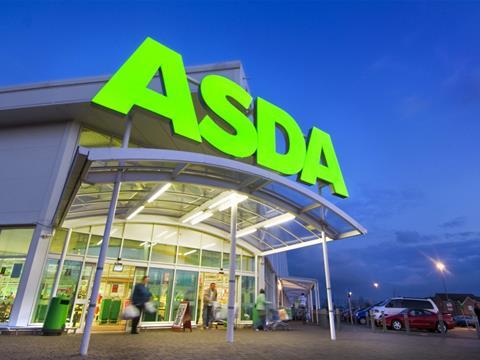 Companies House figures for Asda today showed the supermarket's operating profits up by 18% to almost £1bn last year.
The bumper profits add further weight to the argument that Asda has coped with the rapidly changing grocery market better than its traditional competitors – but while this contention may be true, the financial results need to be seen in context.
The supermarket price war didn't truly start to heat up until towards the end of the first quarter of 2014 and the catastrophic sales falls seen by Tesco and Morrisons have been a more recent phenomenon.
In fact, both Tesco and Sainsbury's improved their pre-tax profits in their last financial year, with Tesco's pre-tax profit rising to £2.26bn from £2.06bn for the year to 22 Feb 2014, while Sainsbury's pre-tax profit was up £898m for the year to 15 March 2014 from £772m.
While Morrisons reported a pre-tax loss of £176m last year, the other three supermarkets had collective pre-tax profits touching £4bn. That would certainly suggest that reports of the death of the supermarket are a little premature.
Looking at profit margins, there are already signs that Asda was becoming the strongest of the traditional supermarkets last year. Asda's pre-tax profit margin grew to 3.9% last year from 3.3%, while Tesco's was 3.55% and Sainsbury's 3.7%.
This gap is likely to have increased in 2014, given the vastly lower analysts' consensus guidance for the listed supermarkets. Tesco's full year pre-tax profits are predicted to be down to £1.89bn, Sainsbury's to £671m and Morrisons back in profit but only at £389m.
The key reason to think that Asda's 2014 earnings may be in better shape is that it hasn't experienced the sales and market share falls of its rivals.
The latest Kantar Worldpanel data from September has Asda's market share at 17.4% - actually an increase from year-end 2013 which was 17.3%.
Additionally, Asda's quarterly sales updates have suggested sales are remaining marginally positive. Like-for-like sales edged up by 0.1% in the first quarter and rose by 0.5% in the second quarter.
While sales remain relatively strong, Asda should be able to achieve decent profitability. As we have seen this year, the supermarkets' relatively thin margins mean that once sales start going south there is little wiggle room on the balance sheet and the businesses – particularly listed ones – quickly begin a cycle of decline.
In that sense, supermarkets are like sharks – they have to keep swimming (i.e. growing sales) or they suffocate. At the moment Asda is still swimming.
Having said that, it will be no surprise to see profits dip back down for Asda next year as life has clearly become tougher for the supermarkets, even if Asda is coping the most effectively. In November 2013 Asda pledged £1.25bn of price investment over five years – that will dent profits while sales remain flat.
It is likely to find cost savings as a result of its widespread in-store management restructure, but the redundancy programme will also lead to a significant restructuring charge that could damage next year's accounts.
Additionally Asda is finally being challenged on price for the first time in a long while. Its rivals' brand match pledges won't have caused too many sleepless nights at Asda's Leeds HQ, but Morrisons becoming more competitive on its base prices is more of a concern.
Asda is the serial winner of the best value supermarket in the Grocer 33, but has seen its dominance challenged in recent weeks. Of the 17 Grocer 33 results so far in 2014/15 Asda remains the leader on price with 10 victories, but Morrisons has cut the gap by winning six times.
Despite Asda escaping the media feeding frenzy around the decline of its rivals, it is coming under renewed pressure on price and is far for immune to the current conditions. How much this affects Asda's profits we won't find out until this time next year – something that Asda probably feels fairly grateful about, given the current market.