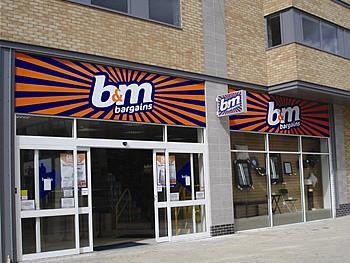 B&M European Value Retail (BME) has ditched Grant Thornton as its external auditor after an 18-year relationship.
The multi-price discount chain announced the intention to appoint KPMG for the financial year ending 31 March 2017 in a London Stock Exchange statement today.
Shareholder approval to confirm the appointment will be sought at the retailer's annual general meeting nest year.
The change of auditor comes after a after a review and formal tender process by the B&M audit and risk committee, which then made recommendations to the board.
Grant Thornton, which was reappointed at this year's AGM, will continue in the role of auditor in the interim and will carry out the external audit for the year to March 2016.
"We would like to thank Grant Thornton for their work as auditors and for their professionalism in carrying out that role for the group for the last 18 years or more," said Ron McMillan, chairman of the audit and risk committee.
"The committee have carried out a thorough external audit tender process and we look forward to working with KPMG commencing from the 2016-17 financial year."
B&M last week unveiled spiky rises in profits and sales for the latest half year, with both the top and bottom lines jumping by 26% as the discounter opened 47 shops in the 26-week period to 26 September. However, the rapid expansion created "operational challenges" for the group as the distribution centres struggled under the weight of the new 552-strong UK store portfolio.