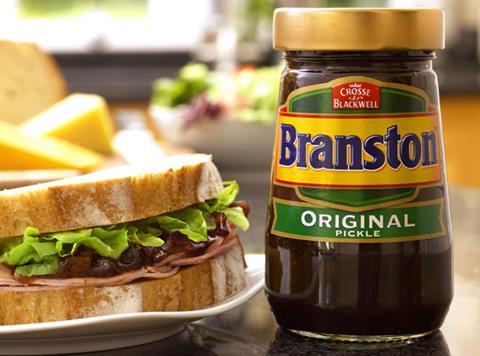 Branston pickle and chutney maker Mizkan Euro has announced the loss of a "significant" own label contract that will likely result in a programme of redundancies.
Following the contract loss, manufacturing of the products will cease in January, Mizkan said in its latest accounts.
"Management has subsequently performed a review of strategic options and decided to exit this line of business, which will regrettably result in a potential programme of redundancies," it added.
The vinegar and sauces producer suffered 4% drop in sales last year after intense competition drove prices down, the accounts showed.
Mizkan posted revenues of £103.4m for the year ended 28 February 2019, down from £107.7m the prior year.
However, margins rose from 19% to 21% on the back of improved manufacturing efficiencies, helping cut the company's pre-tax losses in half from £8m to £4.2m.
Operating losses also reduced to £2.5m from £6.6m as a result of reduced investment in the business and lowered administrative expenses. Average staff numbers fell to 457 from 472 over the period.
Looking ahead, the supplier expected the outlook for the food sector to "remain challenging" due to "intense competition" among retailers driving down returns and pressuring suppliers.
"Nevertheless, the directors believe that the historic and planned investment in its brands, products, customer and supplier relationships and its employees, positions the company well for future growth," Mizkan stated in the accounts.