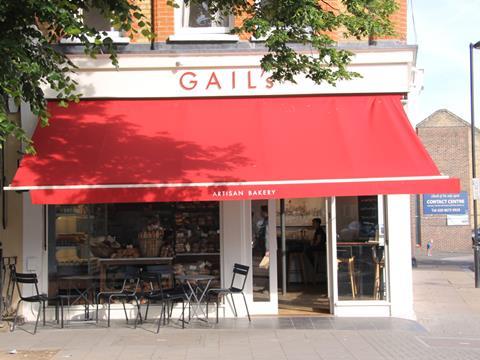 Sales have jumped 14% at Bread Holdings, the upmarket bakery business behind the Gail's chain, among fresh speculation the group could be heading for a sale.
Revenues increased by almost £15m to £100.8m in the year to February 2019, despite operating in what the company described as "very competitive markets" both in retail and wholesale.
Gail's boosted sales by 23% due to 10 new openings and like-for-like growth within its existing estate, while the Bread Factory wholesale business recorded 11% growth.
In October, Sky News reported that Bread Holdings' chairman Luke Johnson, the entrepreneur behind collapsed bakery Patisserie Valerie, was reviving plans for a sale of part or all of the business, with a transaction expected to take place in 2020 according to insiders.
Rumours of an imminent disposal, however, have been around since 2017 when the business was reportedly readying a sale worth up to £200m. Back then, Patisserie Valerie had been linked as a possible bidder.
Meanwhile, Bread Holdings' pre-tax profits rose to £2.3m from £1m the prior year, despite the impact of higher commodity prices and of an increased National Living Wage.
"The year ended February 2019 has been a challenging year on costs," said Tom Molnar, Gail's co-founder and CEO.
"Additionally, it has been a relatively uncertain time in the restaurant and hospitality sector, but our diverse customer base helped us mitigate this risk."
Looking ahead, the business expects to continue opening new Gail's retail outlets, adding to the 57-strong estate it currently owns.