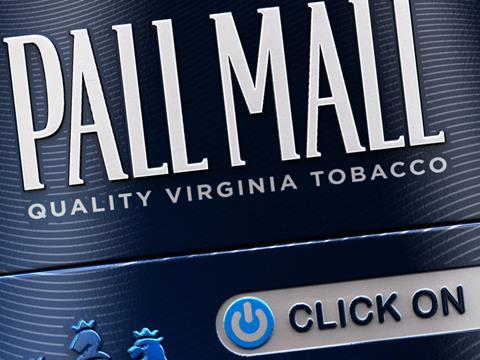 British American Tobacco has reported a downturn in sales, offset by currency fluctuations in the wake of the EU referendum.

The tobacco giant sold selling 314 billion cigarettes globally - a drop of 5.6% compared with the previous year.

But adjusted year-on-year profits rose by 16% in the first half of 2017, partially thanks to the "translational" impact of strong overseas sales compared with the relative weakness of the pound.

BAT reported total revenues of £7.7bn, up by 15.7% on the same period last year, with profits of £2.6bn at current rates of exchange.

In his report on the half-year results, BAT chief executive Nicandro Durante said that the company had enjoyed a "significant tailwind" from the "relative weakness of sterling", which dropped some 15% relative to the dollar in the fallout from last year's Brexit vote.

"We remain confident of delivering another year of good earnings growth at constant rates of exchange," he added.

BAT owns a number of major global cigarette brands including Pall Mall, Lucky Strike and Dunhill. It has just completed the acquisition of the remainder of Reynolds American, after announcing its intention to buy the remaining 58% of the US company in January. It had owned a 42% stake in Reynolds, which produces the Camel cigarette brand, among others, since 2004.