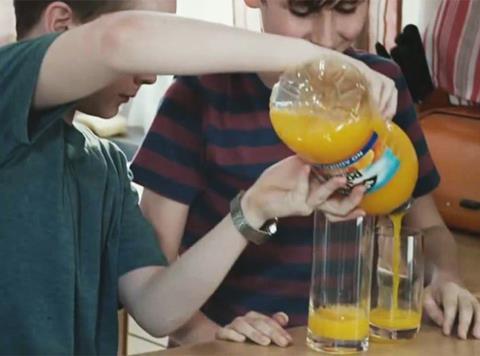 Britvic has been one of the 2014 stars of the UK-listed food and drink sector so far this year, defying the chaotic grocery retail conditions to post steady revenue increases and share price growth.
On one level its preliminary full-year results was another piece of good news – pre-tax profits beat expectations, rising 17.6% to £158.1m, while revenues increase 2.4% to £1.34bn and volumes grew by 1.5%.
Not to be sniffed at – certainly compared to the multinational fmcg firms hit by international slowdown and UK brand suppliers, such as Premier Foods, seeing intense pressure on sales volumes.
However, Britvic's shares were sharply down today (falling 6.8% by late afternoon) as fears mounted that a fourth quarter sales decline could not be wholly attributed to the summer's poor weather and that revenues will come under increased pressure in the 2015 financial year.
Britvic had already announced that fourth quarter sales fell by 4%, impacted by strong year-on-year comparatives and the disappointing British summer.
But investors were spooked today by CEO Simon Litherland's comments that: ""The year has begun slowly, reflecting the increasingly challenging trading conditions."
Though profit growth remains excellent, this was largely driven by cost-cutting and what sales uplift they have experienced has been primarily driven by its distribution of PepsiCo products rather than its own traditional juice brands.
Britvic saw its stills category volumes drop by 5% as sales of J20 were "impacted by customers seeking value" and Robinsons suffered from the intensifying competition from own label ranges. Revenues in the segment were down by 1.4% to £334.2m and the company also saw constant currency revenue falls in France (1.3%) and Ireland (6.3%).
With revenues of £567.8, (up 5.9%), GB carbonates is now easily the company's biggest segment and Pepsi saw growth across all major pack formats and a strong response to sponsorship and marketing drives.
In terms of still drinks, Britvic is hit by not being in water – a category which grew by 10% during the year, while the rest of the still drinks sector's volumes fell by 4%.
With a number of its core categories in decline and the supermarkets driving down prices, it all adds up to a year of what looks like weak revenue growth – hence today's investor concern.
However, brokers were noticeably less disturbed by the update. Shore Capital restated its buy recommendation on the stock and said there were no major surprises in the update and the firm remained on course to hit its full-year 2015 profit forecast of £170.3m.
Indeed, no broker currently has a sell recommendation on the stock despite the fourth quarter slowdown, with recent price targets ranging from 763p-850p. Before today the stock had been 11.6% up year-on-year at 696p.
So it looks like a case of either; a) investors have overreacted to slightly downbeat future guidance or b) the brokers are overestimating Britvic's future profits given the expected revenue slowdown.
Britvic management insisted that the expected revenue slowdown will be manageable; with Litherland noting: "we are confident of further improving our profitability in 2015, as we bring to market our strong innovation and marketing plans and benefit from the delivery of the cost savings programme… Despite the challenging market place everyone in the business is focused on the delivery of our strategy."