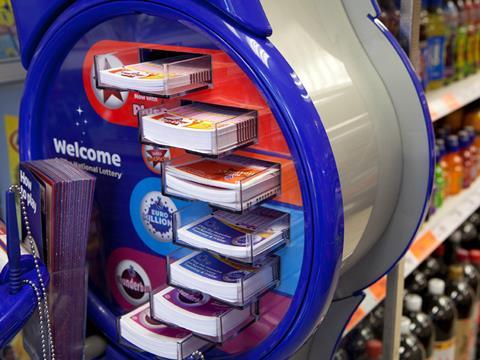 National Lottery operator Camelot is launching a strategic review to boost "disappointing" ticket sales after they fell by £670m in the last year.

The Lotto operator said although the £6.9bn worth of sales was the fourth-best set of results since the National Lottery's launch in 1994, an 8.8% drop from last year's record total of £7.5bn fell "well short of where we'd like them to be".

Camelot said it would release an update when it announced its half-year results later in the year, but warned it expected to see a further decline in sales.

The review, led by CEO Nigel Railton, will focus on commercial plans to boost sales performance; investment in technology and systems; the current business structure; and long-term succession.

In the year to 31 March 2017, Camelot created 393 new lottery millionaires - beating the previous high of 367 set in 2012/13 - and awarded £3.9m in prize money to players.

Camelot chairman Jo Taylor said: "However, sales in 2016/17 fell well short of where we'd like them to be - and that's largely down to a disappointing year for draw-based games and Lotto in particular. There's clearly work to be done to re-engage players and address the performance of our draw-based games - and this is one key area that Nigel is focusing on as part of the wider review he is conducting."

Players' confidence in the Lotto game had become "dented", Camelot said, due to "three very long" and "unexpected" rollovers in 2016.

"Given the current climate of economic uncertainty and increasing competition from the gambling sector, we expect 2017/18 to be equally, if not more, challenging for The National Lottery," added Taylor.

"It will therefore take time to turn things around and I anticipate a further sales decline this year. I am, however, confident that the review will enable us to put the business on the best possible footing to get back into growth - and so deliver even more for our players and the millions of people for whom National Lottery funding is so crucial over the remainder of this licence period."

Camelot said EuroMillions also had a "soft" first six months, but its performance improved "significantly" over the second half of the year when, in September, the cost of playing increased to £2.50 a line.