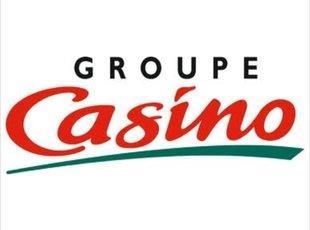 Group trading profit at French hypermarket chain Casino dropped by 35% last year as a result of cost inflation in its Brazilian business.
Trading profit was down 35% to €1.45bn from €2.23bn last year, while group EBITDA was down 26.6% to €2.34bn from €3.19bn.
Casino explained that earnings were "primarily affected by the economic slowdown in Brazil and by the impact of foreign exchange rates".
"In Brazil, cost inflation put pressure on the margin for the year against a backdrop of weak growth in net sales," the group said.
In France, EBITDA amounted to €726m and was impacted impacted in the first half of 2015 from the effects of price cuts at Géant Casino and Leader Price. However, trading profit in France recovered sharply to €390m in the second half of the year and was 34.1% up year-on-year.
The overall profits drop came as the group registered a constant currency sales fall of 4.8% to €46.1bn.
Casino did see a sales recovery of business in France in the second half and the country reported full year organic growth of 1.1%. Casino said this was "driven by the strong recovery of Géant Casino and Leader Price, and the roll-out of new concepts, primarily at Franprix and Supermarchés Casino."
Traffic in France rose by 1.9% during the year.
Food sales in Latin America continued to increase, and rose by 5.8% on an organic basis. It said it experienced good performances of Éxito in Colombia, Uruguay and Argentina.
The Group has announced a €4bn deleveraging plan, which includes the planned disposal of Big C Thailand and Big C Vietnam, announced last month. Proceeds will be used to cut Casino's net debt in France.
Casino shares were down 1.2% to € 47.10 on the poorer than expected earnings figures today.