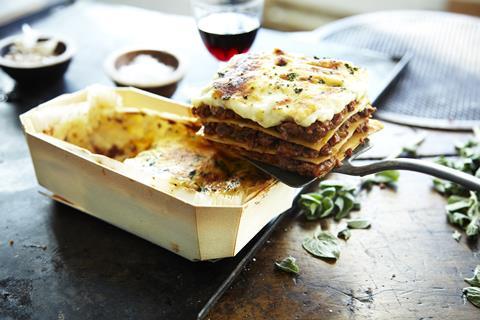 Charlie Bigham's has continued its post-pandemic growth surge, but margins have been hit by delays passing on soaring input inflation to retailers and shoppers.
Newly filed accounts for the upmarket ready meals supplier show sales jumped 16% to £121m in the year to 31 August 2022. That comes on top of its 29% jump in revenues last year as customers continue to shift to consuming premium meals at home.
The double-digit increase in sales volumes was fuelled by widening distribution and investment in advertising.
However, margins and profitability declined due to the "extraordinary" inflation in food, labour and energy costs.
Bigham's said revenues in the second half were helped by the partial recovery of these costs via price increases, but the time lag in implementation and its "strategic choice" to "manage the impact of inflation on demand" resulted in a 500 basis point hit to gross margins.
As a result, operating profit fell 40% to £5m and profits after tax declined from £6.4m to £3.6m.
CEO Patrick Cairns said it had continued to recover margin since year-end and its sales remained robust.
"Business conditions have generally improved since the end of the last financial year, with inflation slowing and the impact of higher retail pricing on consumer behaviour not as marked as might have been expected," he said.
"Research suggests the brand continues to benefit from consumers looking for an alternative to restaurant dining and takeaways. The recent launch of a meal deal in Tesco, offering a Bigham's main meal, side and pudding, has leveraged this trend.
"Significantly, most of our consumers don't buy any other 'ready meals' – they are people who love delicious food, but want a night off the cooking, or an alternative to eating out."
The company said sales were expected to continue to benefit from further distribution improvements.
It forecast profitability would also recover as price increases and efficiency initiatives take full effect.
To support volume growth of over 40% since 2020, the group has continued to invest in its production facilities, including a £4m investment in warehousing.
Growth of the brand last year was boosted a major advertising campaign, which featured Charlie himself in a press, poster, radio and social media advertising campaign.
Last year it also snapped up fellow premium meals provider By Ruby brand to give the business access to the DTC channel.