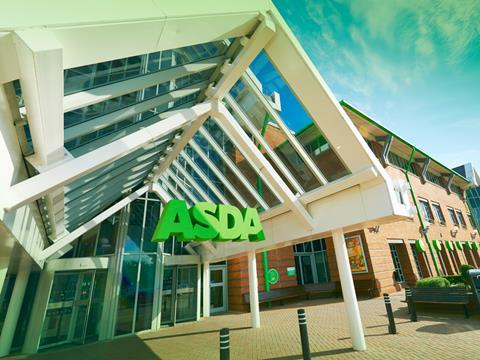 Asda's resurgence continued this week as it posted like-for-like growth of 2% in the third quarter to post its sixth consecutive quarter of organic growth.

Net sales jumped 3.7% in the period, with Asda reporting a 1.3% organic rise in customer numbers while pricing contributed 0.7% to its like-for-like sales increase.
This investment in pricing, however, meant that gross profits decreased in the period - though the rate of decrease was not specified - as the supermarket fought what Walmart CFO Brett Biggs called "highly competitive" conditions.

Asda's quarterly sales were particularly boosted by growth in its own-label lines and analysts suggested a successful merger with Sainsbury's could reinvigorate its general merchandise offering.

"Asda's shoppers have identified a need for more DIY, homecare, electricals, homewares and toys in its stores," said Chris Hayward, consumer specialist at Kantar Worldpanel. "An Asda-Argos tie-up would play to the needs of Asda's core family-oriented, time-poor demographic and could boost footfall at their larger out-of-town outlets."
Thomas Brereton, retail analyst at GlobalData, added: "Following a market-outperforming first half, Asda continued to gain customers in Q3 against a challenging backdrop for the UK food & grocery market.
"Despite the furrow in grocery performance due to consumers holding back (following a hot summer which generated additional spend), Asda reported an extra 115,000 customers during the quarter."
The wider Walmart (WMT) group posted better than expected quarterly comparable store sales (ex-fuel) of 3.4% even though net revenues fell short of predictions due to currency headwinds. Walmart also raised its guidance for the full-year earnings as its e-commerce sales boomed, rising 43% in the quarter. Walmart shares slipped 0.9% to $100.68 in early trading in New York.

Elsewhere, Lucky Strike maker British American Tobacco (BATS) had almost £8bn wiped off its value on Monday 12 November, as rumours of a forthcoming US crackdown on the sale of e-cigarettes and menthols hammered the shares across all tobacco giants.

BAT shares sank 14.5% from 3,321p on the close of Friday 9 November, to 2,840p by Thursday 15 lunchtime. Competitors Imperial Brands (IMB) and Philip Morris International fared better, but still dropped 4.7% to 2,622p and 5.2% to $84.55 respectively over the week.
However, Jefferies analyst Owen Bennett questioned how much profit would be at risk due to regulatory changes. "We think many will just switch into a non-menthol variant of their brand versus quitting, or, given the availability of reduced-risk products, will now switch into one of these," he said.
B&M Bargains owner B&M European Value Retail (BME) plunged 7.6% on Tuesday back to 374.4p after like for like sales slumped in the first half of the year. B&M announced total group revenues increased by 16.1% to £1.56bn in the period, though like for like sales were up just 0.9%.