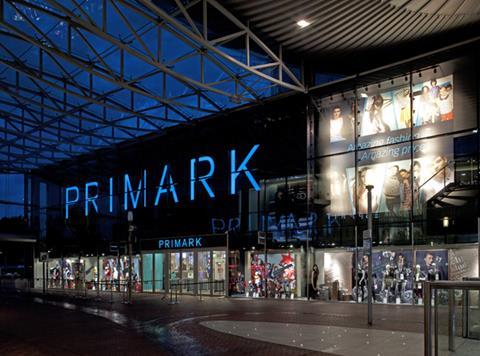 Top story
Associated British Foods (ABF) has this morning warned the temporary closures of its Primark stores in Italy, France, Spain and Austria could cost £190m in lost sales.
ABF previously stated that first half adjusted operating profit will be ahead of our previous expectations, mainly due to higher margins for Primark and its grocery division.
In its February trading statement we described the risk to supply of goods from suppliers in China. Since then, the situation in China has improved, with most factories supplying Primark having re-opened and therefore supply shortages from that country are now expected to be minimal.
However, the business has been hit by recent developments in Italy and, more materially, over the weekend in France, Spain and Austria, as stores accounting for 20% of Primark's selling space are now closed until the respective governments permit them to re-open.
These stores currently generate 30% of Primark's sales. From the date of this announcement, ABF had expected sales of £190m from these stores over the next four weeks.
The remainder of the estate, including the UK which represents 41% of sales, has seen like-for-like sales declines over the last two weeks and these have accelerated over the past few days as a result of reduced footfall.
"We are managing the business appropriately but do not expect to significantly mitigate the effect of the contribution lost from these sales," ABF said.
It added that, in aggregate, it has not seen a material impact in our sugar, grocery, ingredients and agriculture businesses at this stage.
Given the effect of Coivd-19 on Primark's sales, it is too early to provide earnings guidance for the remainder of the current financial year.
"Our priority continues to be the health and safety of our colleagues, customers and partners. Each of our businesses are closely monitoring the current and potential effects of the outbreak on their operations."
The group will provide a further update with its interim results on 21 April.
Morning update
The British Retail Consortium has issued a letter over the weekend to the public, assuring them that food retailers are "currently working round the clock" to help customers get the products they need.
In the letter, retailers call on their customers to support one another during this challenging time. Speaking on behalf of the retailers, Helen Dickinson, OBE, Chief Executive of the British Retail Consortium, said:
"Retailers are working incredibly hard to keep shops well stocked and deliveries running as smoothly as possible. In the face of unprecedented demand as a result of coronavirus, food retailers have come together to ask their customers to support each other to make sure everyone can get access to the products they need."
Meanwhile, a letter signed by Tesco (TSCO), Sainsbury's (SBRY), Asda, Morrisons (MRW), Aldi, Lidl, Coop, Waitrose, M&S (MKS), Iceland, Ocado (OCDO) and Costcutter was published in national newspapers on Sunday.
It stated: "We understand your concerns but buying more than is needed can sometimes mean that others will be left without. There is enough for everyone if we all work together."
"There is enough for everyone if we all work together. Together we can make sure we are looking out for family, friends, neighbours. Together we will care for those around us and those who are elderly, vulnerable or choosing to remain at home."
On the markets this morning, a further rate cut in the US has failed to instil confidence in global stock markets with the FTSE 100 slumping a further 7.4% to 4,971.3pts.
The market is now back to its lowest point since the aftermath of the financial crisis back in 2009.
Leisure groups have been hammered this morning, with Marston's (MARS) down 27.7% to 37.5p, Restaurant Group down 27% to 36.2p and Mitchells & Butlers (MAB) down 18.1% to 185.6p.
Other fallers include WH Smith (SMWH), down 15.3% to 948p, Marks & Spencer (MKS), down 14.2% to 83.6p, SSP Group (SSPG), down 11.8% to 292p and Associated British Foods, down 11.7% to 1,619.5p.
Better relative performers include Bakkavor, down 0.4% to 77.5p, Sainsbury's (SBRY), down 0.7% to 177.9p and Reckitt Benckiser (RB), down 0.7% to 5,336p.
This week in the City
The financial diary is once again relatively quiet this week, but expect more emergency trading updates related to the impact of the coronavirus.
The key date in the diary this week is the Morrisons (MRW) annual results on Wednesday. The supermarket has recovered strongly under the leadership of David Potts, but recently has been posted the weakest sales numbers of the big four.
Also, on Thursday Ocado (OCDO) will post a first quarter trading update.