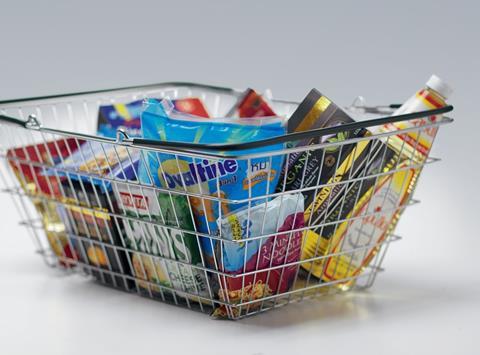 Top story
Associated British Foods has posted a double-digit drop in annual sales and profits as the strong performance of its grocery businesses was unable to fully mitigate the closure of its Primark stores during lockdown.
Group revenue for the year to 12 September reduced by 11% to £13.9bn at constant currency, with the reduction mainly seen in the third quarter driven by the total loss of sales for the three-month period in which Primark's stores were closed.
Consequently operating profits of £1bn were 30% lower than last year at constant currency.
ABF said that so far COVID-19 has cost the group £2bn of sales, £650m in lost profit and a cash outflow of £800m.
Statutory operating profit for the year reduced to £810m from £1.28bn last year, driven by the reduction in adjusted operating profit and an increase in the net exceptional charges to £156m from £79m last year.
An upbeat CEO George Weston commented: "I am proud of how our people have responded to the many challenges presented by COVID-19. Throughout, we have provided safe, nutritious food under the most extraordinary conditions, proving the value and resilience of our supply chains.
"Following a three-month closure, Primark delivered a robust performance, receiving an overwhelmingly positive response when it safely welcomed customers back to its stores. Uncertainty about temporary store closures in the short-term remains, but sales since reopening to the year end of £2bn demonstrate the relevance and appeal of our value-for-money offering.
"We have the people and the cash resources to meet the challenges ahead and we are investing for the future."
The drop in sales and profits comes despite its grocery division delivering a year of sales growth and strong profit and margin improvement.
In the second half of the year this included higher retail sales which more than offset a decline in foodservice as a result of COVID-19.
Grocery revenues were 2% ahead of last year with growth in Twinings, UK Grocery, ACH and George Weston Foods in Australia. This growth was held back by lower foodservice sales and a decline in Allied Bakeries.
Adjusted operating profit growth of 15% was driven by cost efficiencies and, particularly in the second half, lower promotional spend more than offsetting a one-time non-cash asset write-down in Allied Bakeries of £15m.
The division posted adjusted operating profit growth of 15% and profit margin increasing from 10.9% to 12.4%.
AB Sugar revenue was also 5% ahead of last year at constant currency, with adjusted operating profit well ahead, driven by further savings from the cost improvement programme and the expected recovery in EU sugar prices which more than offset lower profits at Illovo.
Revenues for Ingredients were 3% ahead of last year at constant currency, while revenue and adjusted operating profit at AB Agri were in line with last year.
Despite the "significant" impact of the increasing number of government restrictions for Primark, ABF believes Primark full year sales and profit will be higher next year with sales falling in the first half and recovering in the second half.
ABF shares have dropped 1.2% on the results this morning to 1,702p.
Morning update
British American Tobacco has announced the acquisition of the nicotine pouch product assets of Dryft Sciences, a US-based Modern Oral nicotine product company.
The deal expands BAT's Modern Oral portfolio in the US, expanding from 4 to 28 product variants and follows the acceptance of Dryft's recent Pre-Market Tobacco Product Application (PMTA) submission for filing by the US Food and Drug Administration.
BAT said the enhanced portfolio will include a wider range of nicotine strengths and flavours providing adult nicotine consumers with a greater degree of choice, covering all key consumer preferences.
It will rebrand Dryft's US portfolio under its global Modern Oral brand, VELO, and expects to accelerate growth through superior distribution, marketing and channel capabilities.
BAT aims to accelerate the growth of its New Category revenues at a faster rate than its total revenue, reaching £5bn in 2025. BAT has an ambition to reach 50 million consumers of non-combustibles worldwide by 2030. Today, BAT's non-combustible products are already available in more than 50 countries across the globe.
Jack Bowles, CEO of BAT, said: "Today's announcement underscores our societal commitment to accelerate our transformation and build A Better Tomorrow. Our multi-category strategy is key to our transformation.
"The addition of Dryft to our US Velo brand is a major step forward, further enhancing our successful vaping and oral portfolio."
Jason Carignan, President of DRYFT Sciences added: "We're proud of the tremendous momentum we've built with Dryft and thrilled that our strong product portfolio will now serve to enhance the Velo brand. We remain confident that modern oral innovations like Dryft and Velo will continue to find an adult consumer base seeking alternatives to traditional products."
Elsewhere, FTSE 100 packaging firm DS Smith has posted a pre-close update for its half year to 31 October.
It said trading has continued to improve since the end of the summer. All of its manufacturing facilities have remained open and fully operational year to date and, despite the considerable challenges, it said service and quality standards have further improved throughout the period.
Corrugated box volumes in Q2 have returned to growth versus the comparable prior year period following the challenges of Q1 and it expects volumes for the H1 period overall to be 1.5% lowerfor the first half.
It saw positive corrugated box growth in both Europe and the US, reflecting ongoing market share gains, in particular with our large FMCG and e-commerce customers. The step-change in use of e-commerce is clearly established with very high demand from customers for e-commerce packaging ahead of the festive season.
The Q2 increases in packaging demand are being reflected in upward pressure on paper pricing in Europe and the US, providing a support for corrugated box pricing.
DS Smith said that while the profit for the half year will be lower than the comparable prior year period due to Covid, it has seen significant improvement in Q2 compared to Q1, on both sides of the Atlantic, reflecting the benefit of improving packaging volumes and reduced OCC pricing, combined with the Q1 weighting of the additional Covid disruption costs.
CEO Miles Roberts commented: "I am pleased with the performance of the Group in the first half of the year, in what remains a difficult and uncertain economic environment caused by Covid.
"We continue to be excited by the underlying drivers of demand for our sustainable corrugated packaging and our leading offerings for FMCG and e-commerce customers, together with our focus on cost efficiency and cash generation, give us confidence in the business going forward."
On the markets this morning, the FTSE 100 has risen a further 1.5% to 5,738.7pts.
Risers today include FeverTree, up 3.4% to 2,067p, Premier Foods, up 3.2% to 97.6p, McBride, up 2.9% to 65.8p.
The day's fallers include Finsbury Food Group, down 1.5% to 55.7p, Associated British Foods, down 1.6% to 1,694.5p and Applegreen, down 5.5% to 260p.
Yesterday in the City
The FTSE 100 ended the day up 1.4% to 5,655pts to recover some of the lost ground from last week.
The weekend lockdown was the main driver of the day's winners and losers, with online supermarket Ocado up 8% to 2,459p, household cleaning products firm McBride up 4.2% to 64p, B&M European Value, up 4% to 504.2p.
The supermarkets also benefited, with Sainsbury's up 2.8% to 207.2p, Tesco up 2.4% to 210.4p and supermarket supplier Premier Foods rising 2.4% to 94.6p.
Other risers included Bakkavor, up 3.4% to 61p, DS Smith, up 3.1% to 291.8p, Glanbia, up 2.8% to €8.35, Coca-Cola European Partners, up 2.8% to €31.25 and Just Eat Takeaway.com rose 2.3% to 8,762p.
The day's fallers were largely exposed to out of home and hospitality, with Nichols down 9.9% to 1,090p, Hotel Chocolat down 7.3% to 320p, C&C Group down 6.2% to 151.8p, AG Barr down 4.4% to 451p, SSP Group down 2.7% to 181.6p, Applegreen down 2.5% to 275p and Britvic down 1.4% to 728p.