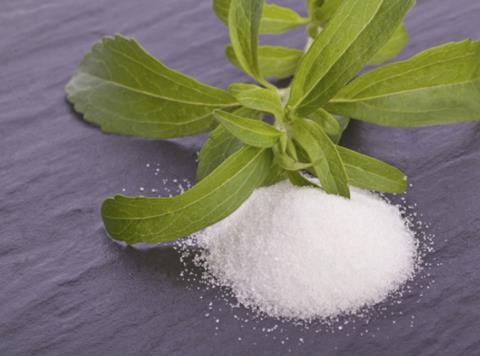 Top story
Stevia producer PureCircle (PURE) has reported a first half sales drop of 14% despite "strong" growth in Europe and Latan America as the seizure of a shipment by US Customs hit sales.
Sales for the six months to 31 December to are expected to be $47m, a decrease of 14% year-on-year. PureCircle said this fall is a direct consequence of the previously announced detainment of shipments by US Customs Border Protection, partially offset by strong growth in the rest of the world.
It saw "very strong" growth in Europe and Latin America, which together represent over half of its sales.
"Globally, in the last six months, there have been over 100 launches that contain PureCircle products, an increase on the prior year," the company stated. "This is a clear indication that the demand for stevia based products is increasing and that, on an underlying basis, our business is in growth."
However, the US Customs issue means gross profit for the first half is expected to be US$18m, a decline of 19% against H1 FY16 (US$22m) and EBITDA is expected to be US$8m, a decrease of $5m, reflecting the lower sales and adverse margins.
Its net loss is expected to be US$2m against a US$5m profit last year.
It said it has worked "extensively" with US CBP over the shipment issue and is currently waiting for a decision which it will communicate to the market in the "near-term".
CEO Magomet Malsagov said: "H1 FY17 has seen continued positive market sentiment for stevia with an ever increasing array of products being launched in the food and beverage categories. These launches are not just confined to the traditional mature markets of North America and Western Europe.
"The macro market trends continue to develop in our favour with increasing global obesity and diabetes trends well documented. The implementation of sugar taxes in various countries has also added to the momentum of our industry."
"With these positive dynamics, and an anticipated resolution to the US CBP issue in the near future, I am confident in our mid to long term prospects and look forward to returning to our growth trajectory."
PureCircle shares have plunged 9.6% this morning back to 227p on the news.
Morning update
Sports nutrition specialist Science in Sport (SIS) has issued a pre-close trading update for the 12 months to 31 December this morning.
SIS said sales increased 30% to £12.2m during the period. In particular, investment in its online platform and operations resulted in a doubling of direct sales year on year.
Third-party online retailers and the grocery channel delivered "robust" growth, while it made "healthy" distribution gains in independent retailers despite the challenging conditions they continue to face.
Development of International markets was also a key focus during the year as its new Australian operation delivered sales ahead of plan and investment was made in e-commerce websites in the USA, Italy, Germany and the Netherlands in the second half of 2016.
After investment in its Nelson site in Lancashire, production line efficiencies were boosted during the year, underpinning an improvement in gross margin despite Q4 currency related price increases.
The company will issue its full year results on 23 March 2017.
SIS shares are up 4.7% this morning on the strong growth to 74.9p.
On the markets this morning, the FTSE 100's march onwards shows no signs of slowing, rising another 0.2% this morning to 7,206.3pts.
Yesterday's big riser B&M European Value Retail (BME) is up another 2.9% to 311.9p this morning, while Marks & Spencer (MKS) and Associated British Foods (ABF) have recovered by 1.7% to 329p and 1.4% to 2,647p respectively.
Other early risers include Crawshaw Group (CRAW), up 5.7% to 25.5p and Hilton Food Group (HFG), up 1.8% to 678.5p.
Early fallers - PureCircle apart - include Tesco (TSCO), down 1.6% to 202.2p, Real Good Food (RGD), down 2.9% to 33p and McBride (MCB), down 0.8% to 179.8p.
Yesterday in the City
A weak Christmas trading update from clothing retail stalwart Next (NXT) weighed heavily on grocery companies with a high proportion of clothing sales yesterday.
Next itself saw its share price collapse by 14.5% during the day, and led to a 6.1% drop in shares of Marks & Spencer (MKS) to 323.4p and a 3.7% fall for Primark owner Associated British Foods (ABF) to 2,610p.
General retailers aside it was another strong day for the City, setting yet another all-time FTSE 100 closing price high of 7,189.7pts after rising 0.2% during the day.
The day's star performer was B&M European Value Retail (BME), with leapt 9.5% to 303.2p after reporting 22% quarterly growth and a 7.2% jump in like-for-like sales.
Also on the up was Hilton Food Group (HFG), which rose 3.3% to 666.5p after the announcement of the launch of a joint venture to grow distribution in Portugal.
Other risers included Greencore (GNC), up 1.5% to 243.5p, Diageo (DGE), up 1.2% to 2,124p and Britvic (BVIC), up 1.4% to 582.5p. Crawshaw Group (CRAW), rose another 6.6% yesterday to 24.1p, Produce Investments (PIL) gained 3.9% to 172.5p, Applegreen (APGN) rose 2% to 377.5p and Premier Foods (PFD) was up 1.7% to 46p.
The day's fallers also included Fever-Tree (FEVR), down 2.8% back to 1,100p and PZ Cussons (PZC), down 1.9% to 335.5p.