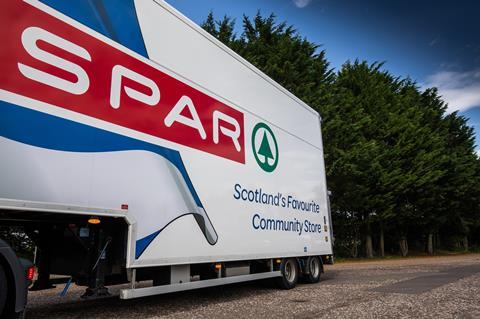 CJ Lang sales have increased 18% as shoppers increased their spending in convenience stores during the coronavirus crisis.
The Scottish Spar wholesaler this week reported a 3.4% increase in sales for the year to 31 April, boosted by strong sales over the past six weeks of the period, which coincided with the start of the crisis. CEO Colin McLean told The Grocer this uptick had continued in the subsequent months. Underlying pre-tax profits doubled to £1.5m.
"Prior to the onset of coronavirus, our business was already growing," he said. "Buoyed by the development of our food-to-go offer; a continued focus on improving and implementing consistent store standards; the development of our independent retailer customer base; and improvements to our offer in order to meet the changing customer needs within convenience retailing."
He explained the business had been building on the growth that it started to achieve from 2018 after five years of sales decline.
"The good news is before the pandemic, we were demonstrating that we turned the business around," he said. "The bottom line is the business has a clear strategy and clear plan, and is starting to deliver the potential that it is capable of.
"Our primary focus has been the continued wellbeing of our staff and customers and we have invested in our stores, distribution centre and offices to ensure that we have created safe environments for all," he added.
"Being solely Scottish-focused has enabled us to adapt quickly and react flexibly to the changing retail landscape whilst continuing to provide a first-class service to our independent retail customers, consumers and communities at a time when they have needed us most."
McLean added, however, the company had "to take further difficult decisions to improve the overall profitability of our business", including the sale of three stores to independent Spar retailers and the closure of two stores.
"Whilst the retail landscape is ever-changing, we continue to follow our long-term strategic path, driving our back to basics programme, balanced with initiatives to improve our offer and attract more independent retailers to Spar Scotland," he said.