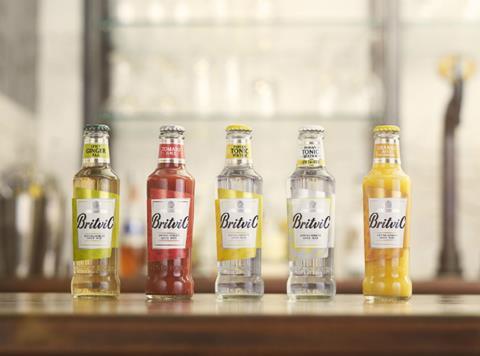 Britvic (BVIC) has reported a 3.4% increase in third quarter revenues to £366.9m, though revenue excluding the soft drinks levy fell 0.6% in the period as the CO2 shortage hit sales.
GB revenue increased 8% in the three months to July 8 (up 1.9% excluding the sugar levy), with GB carbonates revenue increasing 6.1% (representing a fall of 2.9% excluding the soft drinks levy).
Pepsi continued to gain share, led by MAX, however the disruption to the supply of carbon dioxide into the UK and Ireland within the period impacted sales.
Britvic temporarily scaled back promotional activity and reallocated some of its secondary feature space to stills. Supply has now normalised, enabling it to start rebuilding stock levels and gradually reintroduce promotions.
GB stills revenues were up 11.9% in the period, with underlying performance continuing to improve, led by strong growth for both Robinsons and J20.
Ireland revenue increased 11.3% (+6.6% excluding the soft drinks levy), France revenue declined 15.0% reflecting both a very strong comparative last year and exceptionally poor weather in June this year, while international revenue increased 8.7% in the quarter.
CEO Simon Litherland commented: "Britvic has delivered a strong underlying performance in the third quarter, through continuing outstanding execution of no sugar carbonates and substantial growth from our stills brands.
"Whilst the industry-wide shortage of carbon dioxide held back our ability to fully capitalise on the exceptional weather in GB and Ireland, we leveraged the breadth and strength of our portfolio to moderate the impact. Consequently, we remain confident of achieving market expectations for the full year."