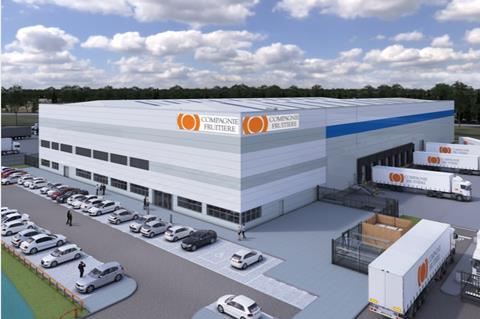 Major fruit importer Compagnie Fruitiere has set its sights on expansion in the UK after its sales leapt by more than a quarter in 2019.
The French firm's UK division, which principally supplies bananas to at least two major retailers, posted a 27.6% sales increase (£18m) for the year ending 31 December 2019, according to its latest accounts filed at Companies House.
The accounts stated this increase was attributable to its "focus in providing a complete service to customers" and added that upped demand meant the firm was "operating closer to full capacity".
Speaking to The Grocer last year, Compagnie Fruitiere UK commercial director Simon Trewin said banana supply chains had become more efficient thanks to greater containerisation and a "move to packing at source".
In light of this, Compagnie Fruitiere UK's pre-tax profits rose significantly from £295k in 2018 to £1.2m last year.
Reflecting on the accounts this week, Trewin told The Grocer the accounts displayed "satisfactory progress in very competitive trading conditions".
To cope with increased demand, Compagnie Fruitiere has invested in a new ripening and storage facility at the London Gateway port area in Essex, which will replace its existing facility in Dartford.
Trewin said the move would allow it to deliver the optimum supply chain.
"We are looking forward to the relocation of our current banana ripening centre at Dartford, to our new port-centric facility based at DP World London Gateway, which will help to deliver efficiency and enhance freshness."
In its accounts, Compagnie Fruitiere explained Covid-19 had not had a significant impact on the business this year, with supply and demand said to be "continuing at consistent levels during the pandemic".
It also stated Brexit negotiations were creating uncertainty due to possible import duties and product flow throughout its supply chain. In its accounts it said it was in the process of lobbying for the UK to sign post-Brexit continuity agreements with countries it supplies fruit from.
One such country – Ghana - is understood to be set to miss out on such a deal after negotiations with the UK government broke down last month when the West African nation decided a deal was incompatible with its regional commitments.
According to NGO Banana Link, much of the country's banana industry would "no longer be profitable" as a lack of a deal would expose it to a post-Brexit import duty of £95 per metric tonne.