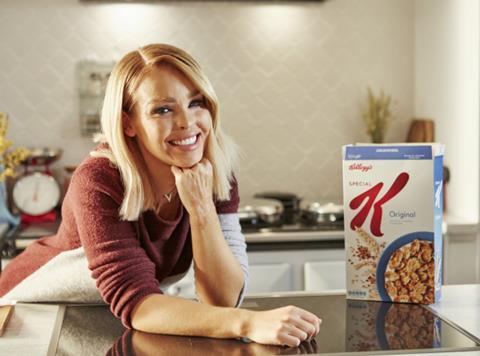 Kellogg's has posted a 6.9% rise in comparable second quarter operating profit despite another slump in net sales.
Reported operating profit for the three months to 1 July 2017 edged up 0.7% to $453m, but currency-neutral comparable operating profit rose 6.9% to take first half organic profit growth to 4.6%.
Profitability was boosted by efficiencies related to its zero-based budgeting drive and Project K, which drove more than a full percentage point of margin expansion.
However, reported sales dropped 2.5% in the quarter to $3.19bn, while currency neutral comparable net sales were down 3.1%.
Kellogg's said this continued sales fall was driven principally to soft consumption trends in the US and reduced merchandising activity in Europe related to pricing actions.
In particular, Pringles sales in Europe were pulled down by merchandising lost in the aftermath of since-resolved price negotiations with retailers.
The group pointed to an improvement in quarter-on-quarter sales trends, with first half like-for-like sales down 3.8% compared to the 3.1% decline in the second quarter.
It also said softness in North America and Europe masked growth in non-traditional channels, in emerging markets, and in "many core brands".
It said it had also seen sequential improvement in its UK cereals business.
Chairman and CEO John Bryant said: "Our second quarter results keep us on track to deliver on our full-year financial targets, with sequential improvement in net sales performance and continued profit-margin expansion."
"More importantly, we continued to make progress toward the transformation of our Company. For instance, during the quarter we made strong progress on our transition out of direct store delivery in US snacks, an enormously complex initiative that the team has executed exceptionally well. We remain committed to returning to top-line growth, as outlined in our 2020 Growth Plan."
The company reaffirmed its guidance for currency-neutral comparable net sales and operating profits.
"We are encouraged that we remain on track to deliver on our 2017 currency-neutral comparable profit and earnings outlook, even amidst challenging industry conditions," added Bryant. "However, we are equally pleased that we are taking the right actions to return our business to top-line growth, which is a priority for us."